Lethbridge-Stewart The Cruel Oil Free Download
Candy Jar Books is pleased to announce its latest free pdf-only short story, The Cruel Oil by Harry Draper. This can be downloaded from the Candy Jar website.
Range Editor Andy Frankham-Allen introduces the story: "The Cruel Oil is a result of our recent short story open submission window. It was a simple but intruiging pitch; When disaster occurs at a North Sea platform, and dead bodies preserved in tar from the spillage begin to disappear from their morgues, Lethbridge-Stewart and Anne Travers discover just how cruel the oil of Earth can be… Upon reading the full outline I just knew it contained a 'classic era' feel, and would be better suited to Anne Travers and Bill Bishop. Which led me to another idea…"
At only twenty years of age, Harry Draper is one of the youngest authors to write from Lethbridge-Stewart range. Originally from Bristol, he nows lives in Ormskirk, west Lancashire, and explains a little of his long-standing desire to write some Doctor Who related material: "Just over ten years ago, I read my first Doctor Who book in my local Waterstones. Naturally, having failed to grow up all this time later, I leapt at the opportunity to submit a pitch to the Lethbridge-Stewart short story opportunity. When Andy suggested the idea of depicting Anne Travers and Bill Bishop's first date, and Anne coming to terms with her father's death, I knew then we had a story worth telling. Now, at long last, it has materialised! And no one is safe from the Silhouettes. Here's to never quite growing up."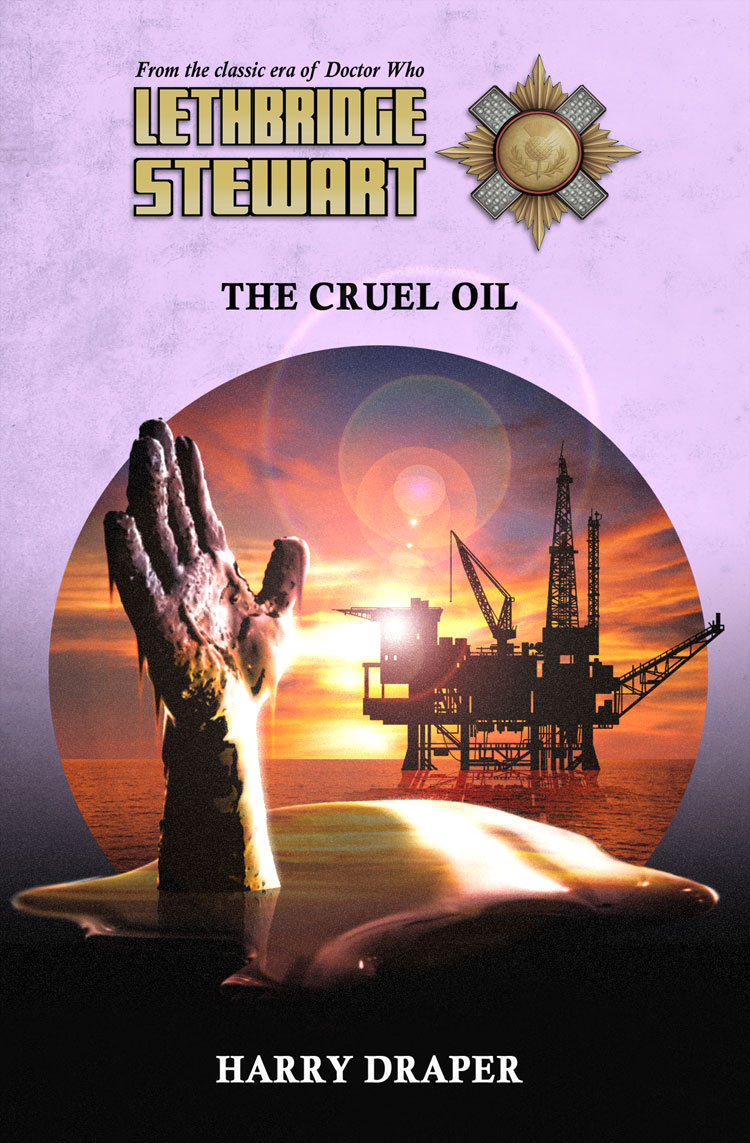 The Cruel Oil is set shortly before the novel, The Dreamer's Lament, released last month. Dating is never straight forward when you work for the Corps, especially for the ever-inqusitive Anne Travers. It will be released in our paperback short story collection, HAVOC Files 4, which is still available for pre-order direct from the Candy Jar store for £8.99:
To download this story visit:www.candy-jar.co.uk
Also out now, for only one month, preview copies of the new Lethbridge-Stewart spin-off, The Lucy Wilson Mysteries. The start of a new series of adventures focusing on Lethbridge-Stewart granddaughter, who carries on his legacy from the small Welsh coastal town of Ogmore-by-Sea. The book is released commercially early 2018, but a very limited number of preview copies can now be ordered only from the Candy Jar store until the end of September, for only £7.99 from www.candy-jar.co.uk
Candy Jar Books is offering an exciting new opportunity for aspiring writers. Launching at Candy Jar Book Festival in Cardiff, writers can submit a short story based on the Doctor Who character – Brigadier Lethbridge-Stewart.
These stories will be included in a book to be released early next year.
The overall winner will be offered the chance to pen their very own Lethbridge-Stewart book, and work alongside range editor and creative director of the Haisman estate Andy Frankham-Allen and will also receive a Kindle Fire to read it on. Both the winner and runner-up will receive all the Lethbridge-Stewart novels from 2018. All winning entries will see their stories published in book form in 2018.
The South Wales Short Story Competition will be accepting submissions from 17th August. Entrants are permitted to submit up to two short stories of no more than 3000 words. The competition is open to all unpublished writers across the UK.
All submissions must be received by end of September. The competition is £5 to enter per story. The terms and conditions, such as copyright restrictions, will be emailed once the entrant has paid. www.freewebstore.org