Complete Series 1-7 Set (Blu-ray) Pack Shots
Doctor Who: The Complete Series 1-7 Box Set (Blu-ray)
Available to order from www.bbcshop.com or www.amazon.co.uk
Fantastic, Allons-y, Geronimo… Together In One Special Blue Box. Includes 120 Minutes of Bonus Material Available on Disc for the First Time
"Do you wanna come with me? 'Cause if you do, then I should warn you, you're gonna see all sorts of things. Ghosts from the past. Aliens from the future. The day the Earth died in a ball of flame. It won't be quiet, it won't be safe and it won't be calm. But I'll tell you what it will be: the trip of a lifetime." – The Ninth Doctor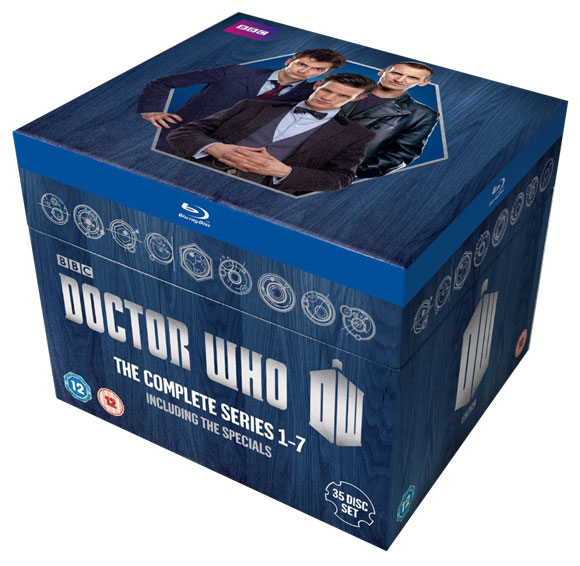 The only thing better than watching Doctor Who is watching it in high definition, which is why BBC Worldwide is celebrating Doctor Who's 50th anniversary with the release of Doctor Who: The Complete Series 1-7 Blu-ray Boxset on November 4, 2013 with an RRP of £255.31. The set includes the complete adventures of the Ninth Doctor (Christopher Eccleston, Thor: The Dark World) and Tenth Doctor (David Tennant, Broadchurch, Fright Night), available in newly remastered Blu-ray versions at full 1080p resolution for the first time ever, sitting alongside those of the Eleventh Doctor (Matt Smith) in this high definition collection.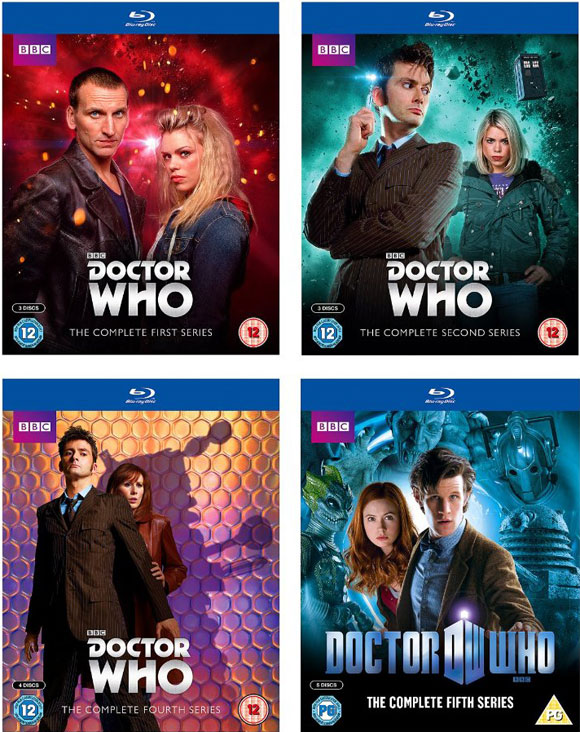 BBC Worldwide has gone above and beyond to bring fans the best possible Doctor Who experience, and has also fully remastered the complete Tenth Doctor Specials as well as The Complete Fifth and Sixth Series (previously available on Blu-ray), to full 1080p resolution as well.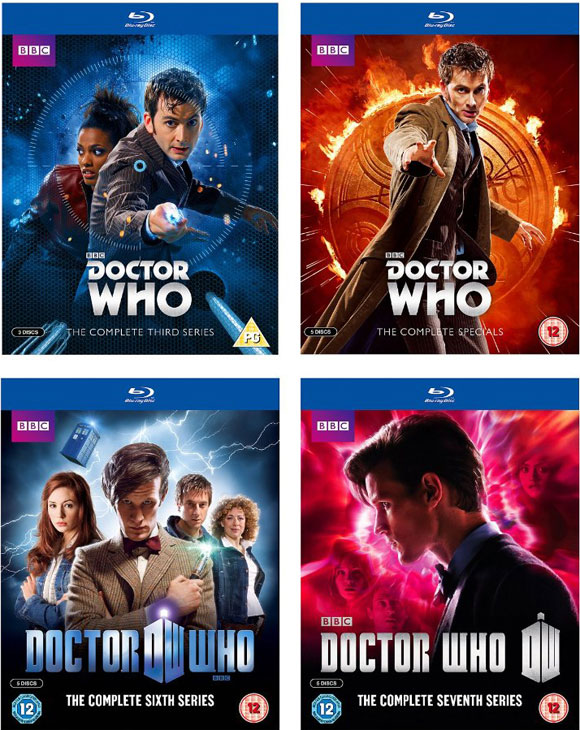 With 29 blu-ray discs of episodes, specials and bonus features, this limited edition gift set will keep on giving for years to come. So share it with a friend or keep it for yourself, but don't miss your chance to pre-order this limited edition set.
The set includes the complete adventures of the Ninth Doctor (Christopher Eccleston, Thor: The Dark World) and Tenth Doctor (David Tennant, Broadchurch, Fright Night), available in newly remastered Blu-ray versions at full 1080p resolution for the first time ever, sitting alongside those of the Eleventh Doctor (Matt Smith) in this high definition collection
• Doctor Who: The Complete First Series, starring Christopher Eccleston and Billie Piper
• Doctor Who: The Complete Second Series, starring David Tennant and Billie Piper
• Doctor Who: The Complete Third Series, starring David Tennant and Freema Agyeman
• Doctor Who: The Complete Fourth Series, starring David Tennant and Catherine Tate
Also included in1080p Resolution:
• Doctor Who: The Complete Specials, starring David Tennant
• Doctor Who: The Complete Fifth Series, starring Matt Smith and Karen Gillan
• Doctor Who: The Complete Sixth Series, starring Matt Smith, Karen Gillan and Arthur Darvill
• Doctor Who: The Complete Seventh Series, starring Matt Smith, Karen Gillan, Arthur Darvill, and Jenna-Louise Coleman