Titan SDCC Exclusive 10th Doctor Tuxedo Variant
Titan's blind boxed Doctor Who vinyl figures have become quite popular, and now there's one to hunt down at this year's SDCC. From the 2007 Christmas special "Voyage of the Damned" comes a tuxedo clad 10th Doctor variant. He'll be just $10 at the show.
In addition to this exclusive figure (and several non-toy exclusives) Titan will also be debuting their 10th Doctor wave at the show, available one month earlier than the general August 2013 release. Titan Entertainment will be at booth #5537 at the show.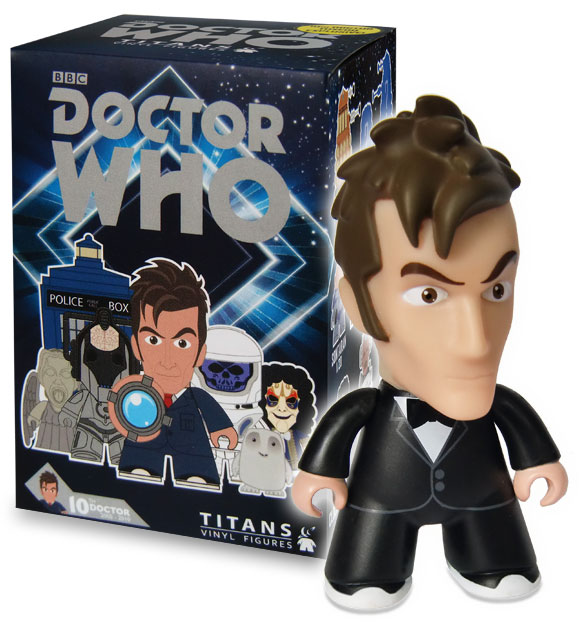 Filed under: General Toys, Toys
Comment rules
The Doctor Who site welcomes constuctive comments related to the news article in question. Links posted in comments may not be displayed. We reserve the right to delete or edit any post entirely at our discretion. If you leave unacceptable comments your IP address will be banned and reported