Character Building The Doctor in Berlin Mini Set
Summoned back to Leadworth by Amy and Rory, the Doctor is introduced to Mels, their childhood best friend. When Mels suggests a trip to the Third Reich, the TARDIS crashes, inadvertently saving the life of Adolf Hitler.
For also in Berlin in 1938 is a mysterious Justice Department Teselecta ship, on a mission to punish the war criminals of the past – and they've just discovered they've bigger fish to fry than Hitler on this mission…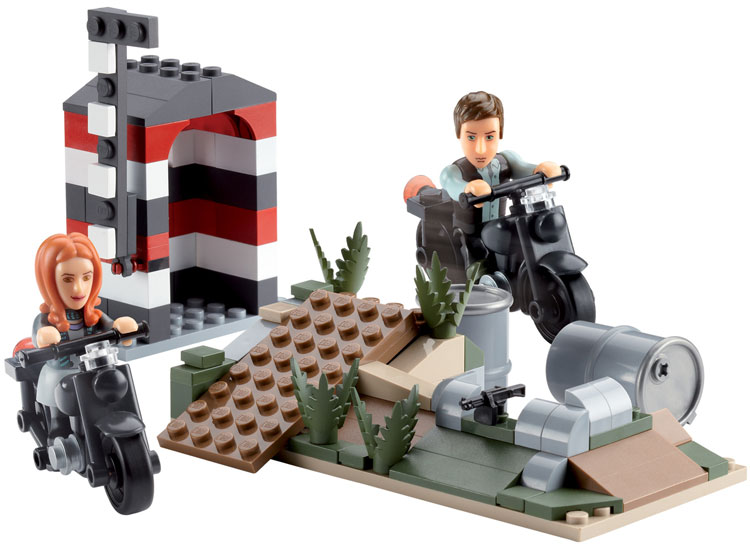 After Mels is shot by Hitler, the truth of her identity is revealed as she starts to regenerate…this time into the woman we know as River Song.
But will Melody recognise herself or will she continue on with her mission to kill the Doctor? And how much will the Doctor find out about his future in the meantime?
Highly detailed Character Building Doctor Who construction playset featuring 2 micro-figures; Amy Pond and Rory Williams. For ages 5 years and over.