Action Figures: The 7th Doctor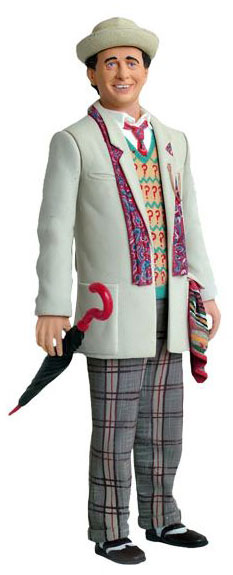 The 7th Doctor from Time and the Rani
Due for release on 13th December 2010.
Mercurial and highly moral, this Doctor would often despair at the cruelty and wastefulness he encountered across the galaxies.
On a trip to America in 1999, he was accidentally gunned down by a street gang and taken to hospital, where the procedures taken to try and save him did the reverse and he seemingly died, only to regenerate within the hospital's morgue…
In this exclusive set we present the Seventh Doctor action figure in the costume first seen in 'Time and the Rani' with hat, cream jacket and umbrella accessory.