Limited Edition Exclusive The14th Doctor's Sonic Screwdriver
Available to order while stocks last from www.character-online.com.(Sold Out)
We do not know if there will be more stock at this stage.
You could try searching for the lowest price on www.ebay.co.uk
There is a standard retail version without the chrome effect as well.
---
The Fourteenth Doctor's essential accessory is available now as an online exclusive!
Character Options is delighted to announce a brand-new exclusive for its iconic Doctor Who Collection, as the Fourteenth Doctor's Sonic Screwdriver (first seen on preview day at San Diego Comic-Con on 19th July 2023) is now released for sale at www.character-online.com.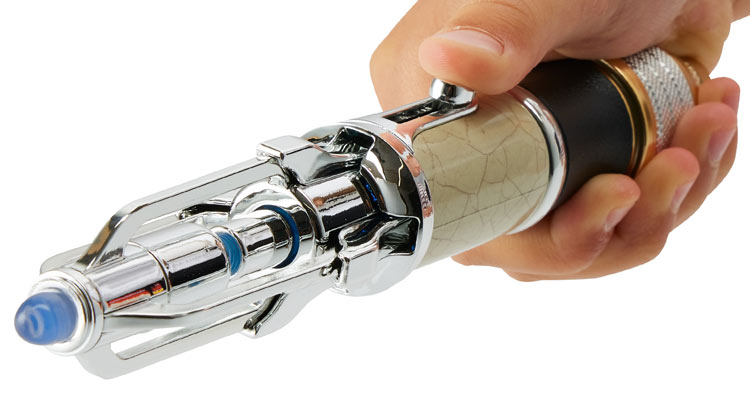 Heading into the 60th Year of Doctor Who it seemed entirely fitting that the Fourteenth Doctors Sonic Screwdriver was given an exciting exclusive unveiling to fans on the Doctor Who Booth at the San Deigo Show!
The limited-edition version boasts an exclusive 'electro plated' finish making it look like real polished steel and brass. It also boasts two modes of operation, Open and Closed, as well as five brand new and totally unique sound and light effects, with each accessed by a different button sequence. The Sonic comes in Regeneration style packaging with a sturdy mailer box.
Ensuring all fans have the chance to own this special piece, Character Options is delighted to confirm the latest Online Exclusive and for this Anniversary year, is this very same Special Edition of the Fourteenth Doctor's new sonic device and is available for sale and immediate delivery now.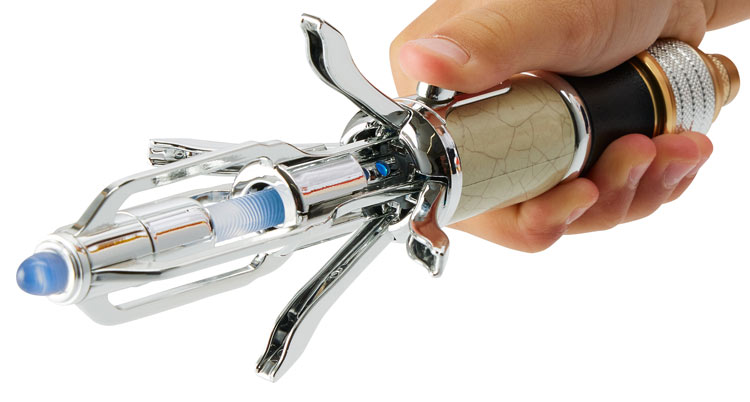 Al Dewar, Head of Product Development, commented: "Since the announcement of David Tennant's return as the Fourteenth Doctor, I think it's safe to say fans have been a wee bit keen to know much more about this as yet unseen iteration of the Sonic. Its look and function have been (rightly) entirely shrouded in mystery, and now with this Doctor's essential accessory is officially unveiled, it's a pure delight for us to confirm that in partnership with the BBC and Wolf Studios, we have been able to produce a really different and special version of this absolutely beautiful sonic.
"Having it ready for the start of the new series, I think is a genuine first in our history with the Doctor Who Brand and once again it's with huge thanks to all involved that we've been able to achieve this."
The Online Exclusive Fourteenth Doctor's Sonic Screwdriver is available to order here and costs £29.99. It will be released for immediate despatch from Character Options' Doctor Who collection.