The Doctor Who Figurine Magazine Rare Dalek 11 (12)
This item is not available to buy separately.
You can search for this Dalek on www.ebay.co.uk
Features classic characters from 50 years of Doctor Who, including the series' greatest monsters, all 11 Doctors and the most important Daleks and Cybermen from every era!
Every issue comes with a richly illustrated collector's guide that provides all the essential information about your figurine and is filled with official photography supplied by the studio.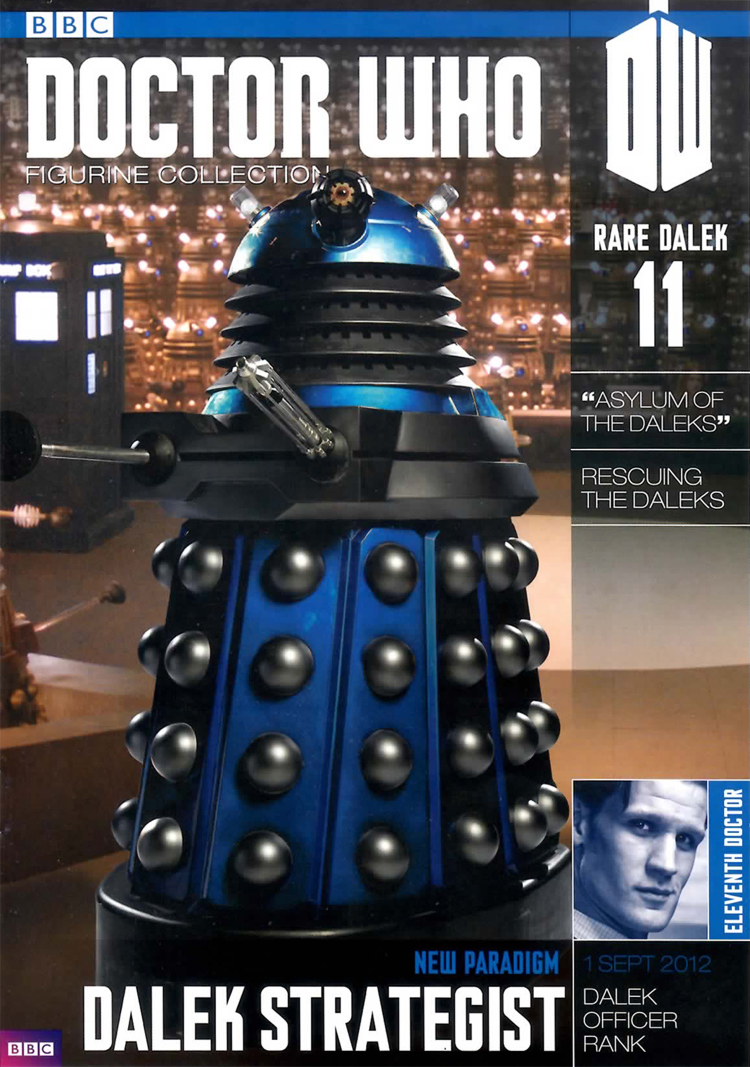 Each highly detailed, metallic resin model is an individually numbered, limited edition figurine that won't be available to non-subscribers. The specially crafted display stand has been designed exclusively for the seven Dalek Figurines and is only available through this premium subscription offer.
Please check www.dw-figurines.com for more information or visit their facebook page.

Standard figures are available in the UK from www.forbiddenplanet.com

Also available to order from www.shop.eaglemoss.com

Standard figures are available in the USA from www.shop.eaglemoss.com/usa.com