Doctor Who Adventures 156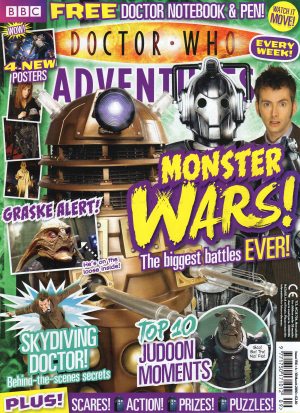 Doctor Who Adventures 156
This week we look at the best-ever battles in Doctor Who1 They all involve the scariest monsters we've seen in the the series. We've got a top 10 Judoon moments and you'd better watch out, because there's a Graske on the loose in this week's photo adventure! We also go behind the scenes to watch an amazing stunt involving the Doctor falling through the sky! All this, plus posters, puzzles and things to win. Enjoy! See you soon.
Issue 156 of Doctor Who Adventures magazine is out now price £2.10
If you are interested in subscribing to the Magazine go to the BBC Doctor Who Adventures page Here.