Big Finish Torchwood Outbreak
Available to order from www.bigfinish.com
"First they know you, then you love, then you kill…"
A medical trial's gone terribly wrong, and one of the test subjects is loose on the streets of Cardiff. Within hours a virus is raging out of control and the bodies start piling up.
The Government scrambles to control the outbreak, but isn't too keen on anyone finding out the dark history of the virus. Captain Jack Harkness has encountered the infection before and knows that something alien is hiding inside it.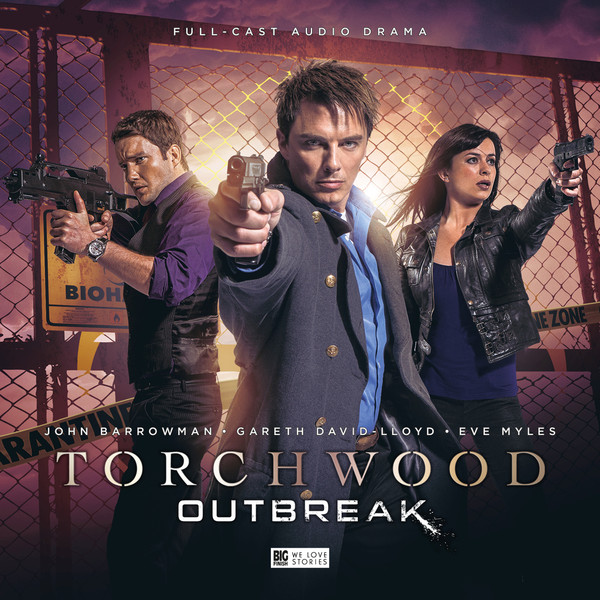 With the city sealed off and murderous mobs raging through the streets, Torchwood has to save something even more important than the human race.
Written By: Guy Adams, Emma Reeves & AK Benedict
Directed By: Scott Handcock
Cast
John Barrowman (Captain Jack Harkness), Gareth David-Lloyd (Ianto Jones), Eve Myles (Gwen Cooper) Kai Owen (Rhys Williams), Tom Price (P.C. Andy Davidson).
Further Cast Members to be announced.
Produced by James Goss
Script edited by Steve Tribe
Executive Producers Jason Haigh-Ellery and Nicholas Briggs