Rose Tyler 5.5″ Action Figure and K-9
Now available to order from www.forbiddenplanet.co.uk
Also available to order from www.toysrus.co.uk
Rose Tyler was the first companion of the modern series, joining the Ninth and Tenth incarnations of the Doctor on many adventures through space and time. Over time Rose became increasingly close to the Tenth Doctor and both were left heartbroken when a plan to stop a war between the Daleks and the Cybermen left Rose trapped in a parallel universe with no hope of return.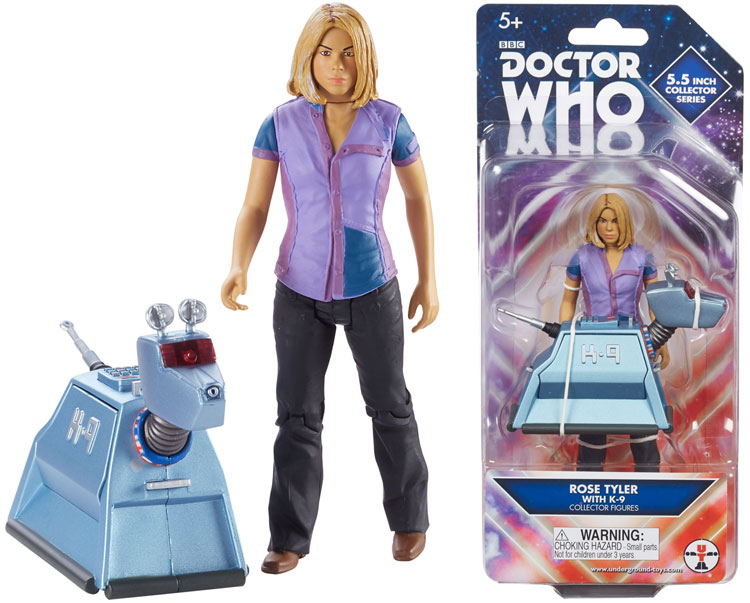 Although she was briefly reunited with the Tenth Doctor to help in the battle against Davros, they were once again separated, with the Doctor unable to say the words that Rose wanted him to despite her pleas.
---
Rose is presented here in a blister card pack with K-9, a companion from the classic era she met in "School Reunion".
Part of the Collector Series of Doctor Who action figures and exclusive to Toys R Us! Collect them all!