Doctor Who: Light Up Tardis Kit and Book
Doctor Who: Light Up Tardis Kit and Book
With thanks to Perseus Books Group
Available to order from www.forbiddenplanet.co.uk. Price £4.99
This neat set includes an 8cm Tardis with light up feature and is very well moulded for its size. Also included is a "mini" but informative fold out book on The Doctors and all supplied in a Presentation box.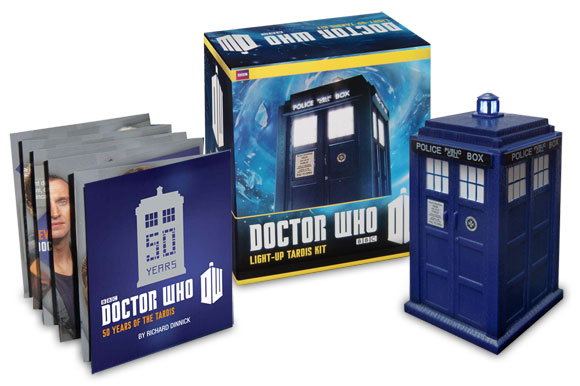 Doctor Who, the BBC's landmark science fiction series, launched in 1963. Across fifty years and thorough various incarnations of the Doctor he has used one means of travel: the TARDIS.
Kit includes a replica of this iconic prop with light-up feature, and a TARDIS timeline on the history of the TARDIS through the years, featuring full-color photos.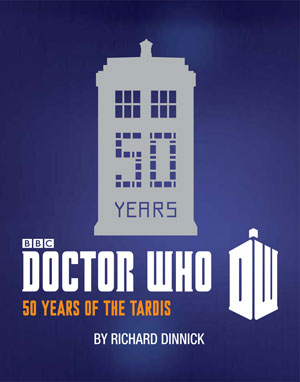 The Book – Doctor Who: TARDIS

It is almost impossible to separate the word Dalek from the words Doctor Who. Doctor Who is the longest-running science fiction show in the world. It is all about the mysterious Doctor.
He is a Time lord from the planet Gallifrey who travels both in time and space in his unique vehicle: the TARDIS, which is bigger on the inside than the out. The show started on the BBC in the UK back in November 1963 and many things have changed about Doctor Who in its 50 year history.
The Doctor himself has changed his face eleven times, many countless aliens and villains have come and gone, and the interior of the TARDIS has altered almost beyond recognition. However, one thing has always been constant in the Doctor's life. Right from the beginning he has always had to face his arch enemy – the Daleks.
Above information from www.richarddinnick.com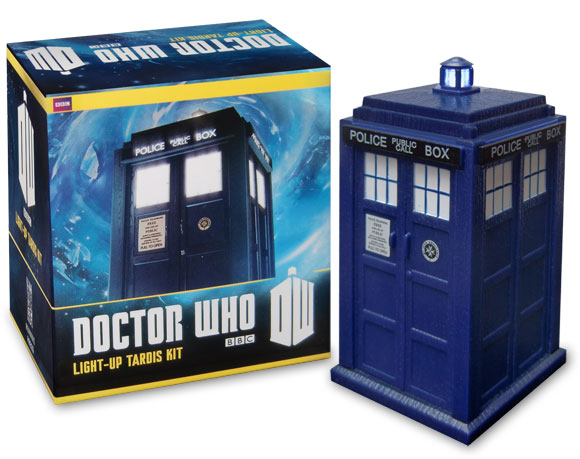 Also available – A fully articulated Dalek…