Doctor Who Revolution 3.75″ Dalek Set #1
Available to order on-line from www.toysrus.co.uk
Also available from www.amazon.co.uk
You can also usually find them on www.ebay.co.uk
Children of The Revolution 3.75″ Dalek Set #1. The design of these Daleks is inspired by a comic story where the Eighth Doctor meets Daleks led by Alpha, a humanised red Dalek and his drones.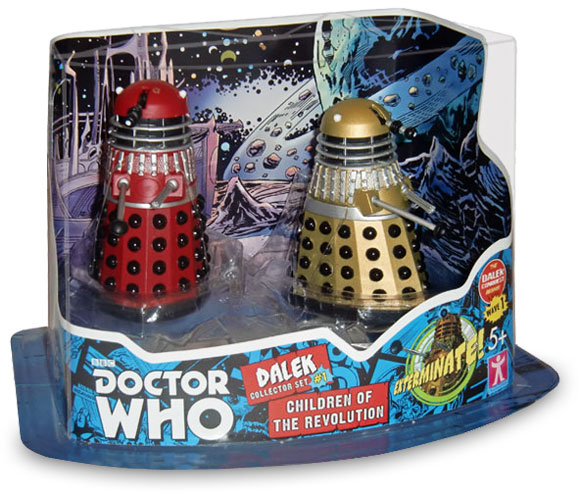 Created by a genetically scarred scientist on the planet Skaro, the Daleks are pitilous mutants housed in an armoured travel machine.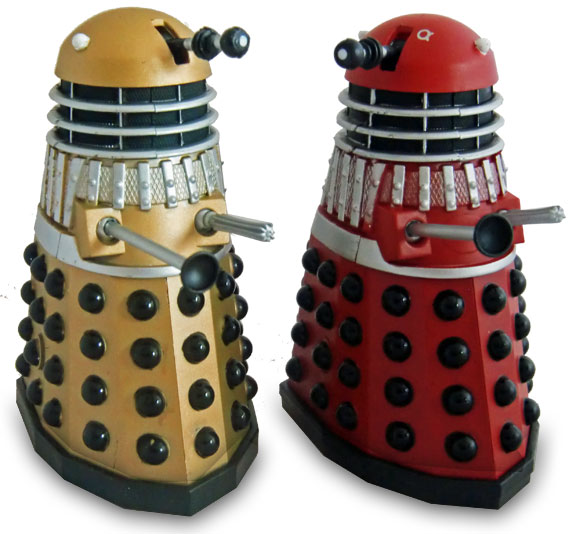 The Daleks are the ultimate force for evil in the Universe. The Daleks have appeared on television, print, audio and comic strips, these Dalek collector sets feature both classic and new Dalek designs and styles inspired by these adventures.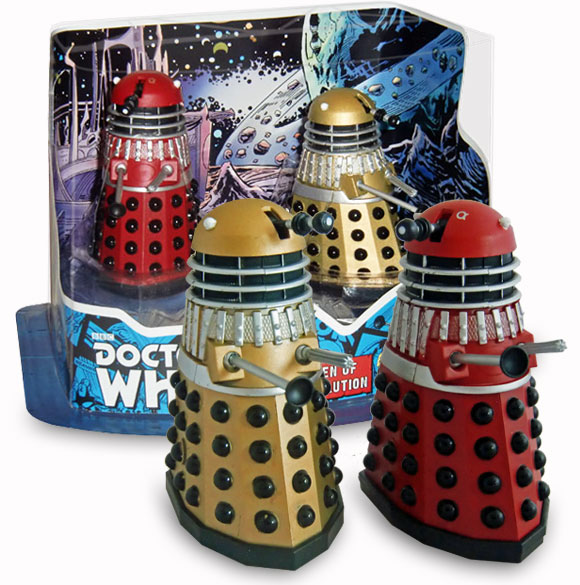 tru375sets