Toys R Us 10th Doctor and Dalek
Toys R Us 10th Doctor with Dalek (The Stolen Earth)
Contents:
I x Tenth Doctor Action Figure
I x Dalek Action Figure (The Stolen Earth)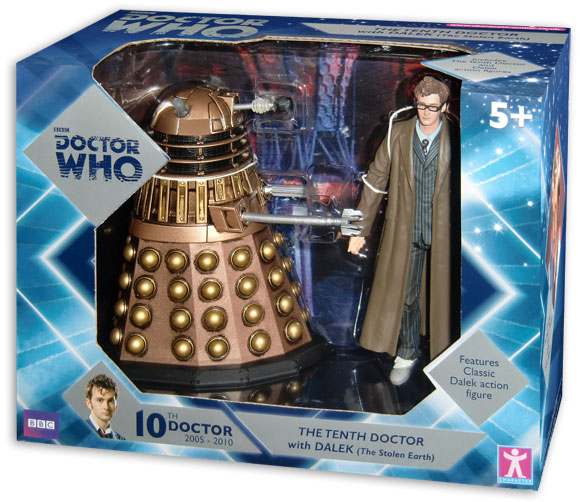 The Tenth Doctor
The Tenth Doctor had a bright, sparky personality yet he rarely gave second chances to his foes. Leaping back into the TARDIS with a series at extraordinary companions, he seemed the most vivacious Doctor so far.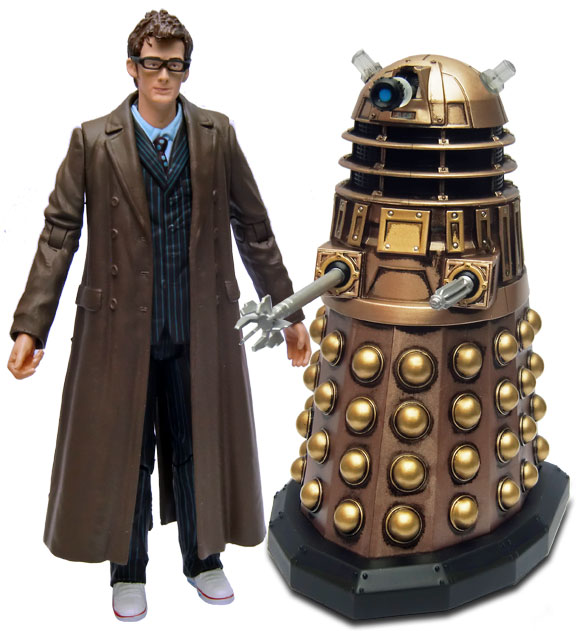 Following repeated battles with old foes and after a cataclysmic encounter with his own people, in the end this Doctor gave his own life to save that of Wilfred Mott, absorbing radiation that would have proven fatal to his old friend.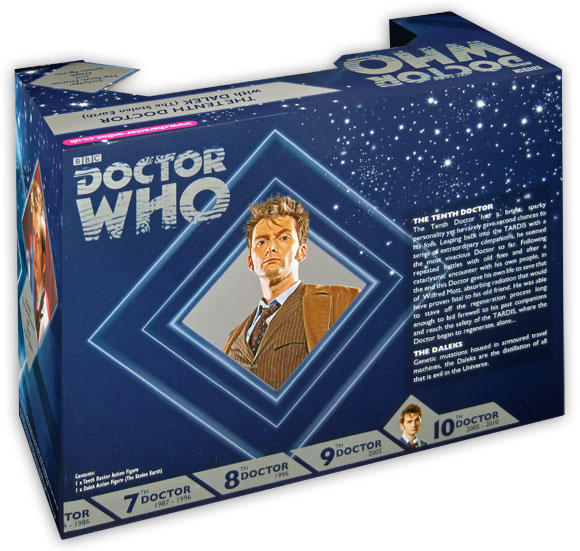 He was able to stave off the regeneration process long enough to bid farewell to his past companions and reach the safety of the TARDIS, where the Doctor began to regenerate, alone…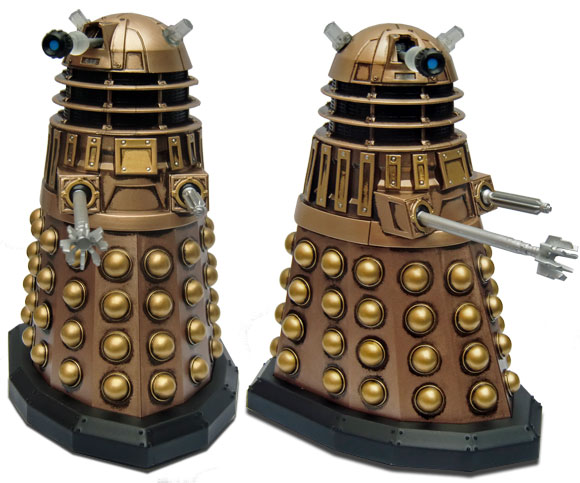 The Daleks
Genetic mutations housed in armoured travel machines, the Daleks are the distillation of all that is evil in the Universe. There is a suitable background included within the packaging.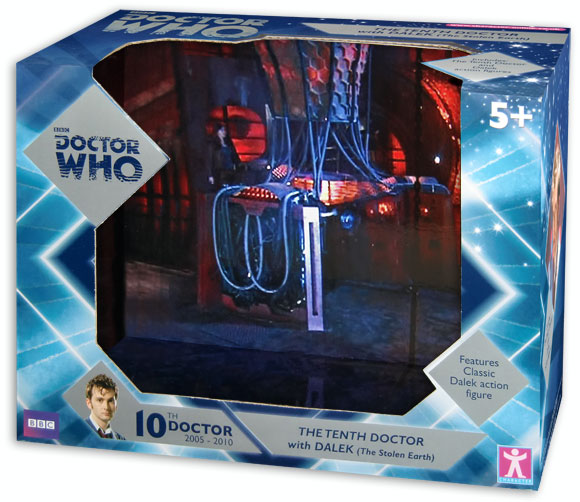 This in one of eleven Sets exclusive to Toys R Us with a different Doctor and Dalek combination, The Dalek being from a specific story. Some figures will be variants where possible.

The original release (left) and the new "weathered" variant in this set (right)…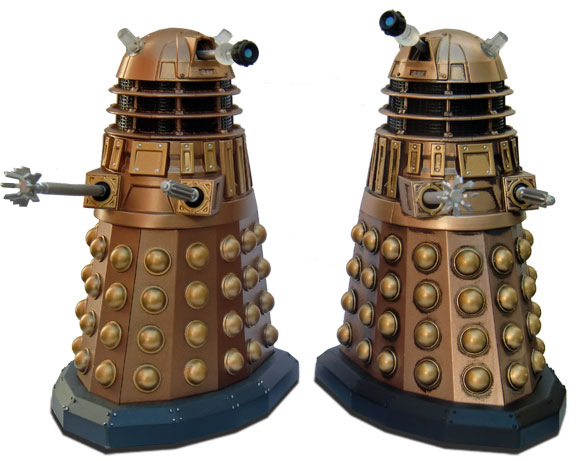 The Stolen Earth…
Earth's greatest heroes assemble in a time of dire need. Can the Doctors secret army defeat the might of the new Dalek Empire? With battles on the streets and in the skies, the Doctor and Donna must brave the Shadow Proclamation to find out the truth. However, a fearsome old enemy waits in the shadows…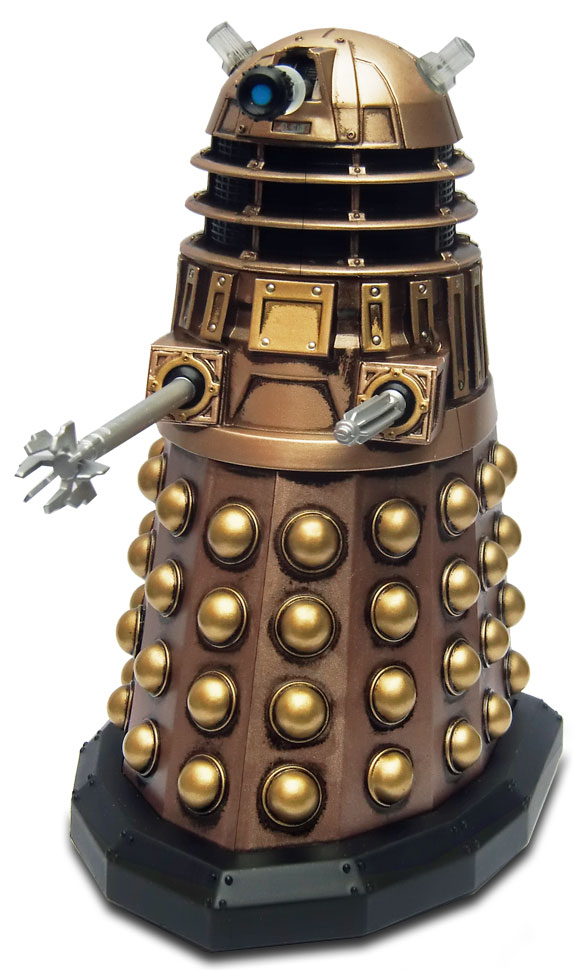 Other sets include the following…
1st Doctor with Supreme Dalek from The Daleks Master Plan
2nd Doctor with Guard Dalek from Evil of The Daleks
3rd Doctor with Dalek from Planet of The Daleks
4th Doctor with Dalek from Destiny of The Daleks
5th Doctor with Dalek from Resurrection
6th Doctor with Dalek from Revelation
7th Doctor with Renegade Dalek from Remembrance of The Daleks
8th Doctor with Dalek Alpha from Children of the Revolution
9th Doctor with Imperial Guard Dalek from Parting of the Ways
10th Doctor with Crucible Dalek
11th Doctor with Blue Strategist Dalek from Asylum of the Daleks
Sets currently available to order. Click on the image for full details…