Figurine Collection Magazine Companion Set #12
This companion box-set in our fantastic Doctor Who Figurines Collection unites the Third Doctor with the members of the UNIT – Jo Grant, Brigadier and Benton.
In his third incarnation, the Doctor (played by Jon Pertwee) was exiled to 20th-century Earth by his fellow Time Lords. Dashing and distinguished, this Doctor was a master of Venusian aikido with a fondness for fast cars, and joined the Unified Intelligence Taskforce – or UNIT – as a scientific advisor, to better defend Earth from an alien invasion.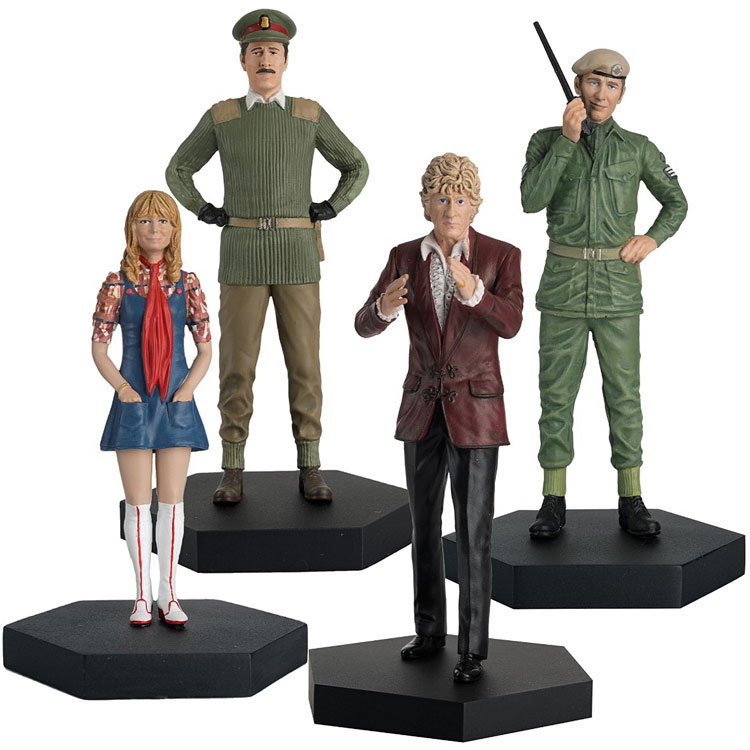 The Third Doctor was joined by his outspoken and enthusiastic lab assistant Jo Grant, as well as the aggressive Brigadier Lethbridge-Stewart – or simply "The Brigadier", and the reliable, unshakeable Sergeant Benton.
The Doctor and the Brigadier often clashed over the latter's preference for military force over peaceful solutions, but eventually developed genuine and mutual respect.