Dr Who Figurine Collection #150 The Valeyard

Available to order in the UK from www.shop.eaglemoss.com
---

Also available to order in the UK while stock last from www.forbiddenplanet.com

Usually available to order when released in the USA from www.shop.eaglemoss.com
A man with a hidden agenda! The Valeyard, both a prosecutor and doctor who was involved in a case against the Doctor in a trial; his identity was revealed. Discover how The Valeyard hides his identity with the Doctor Who Figurine Collection.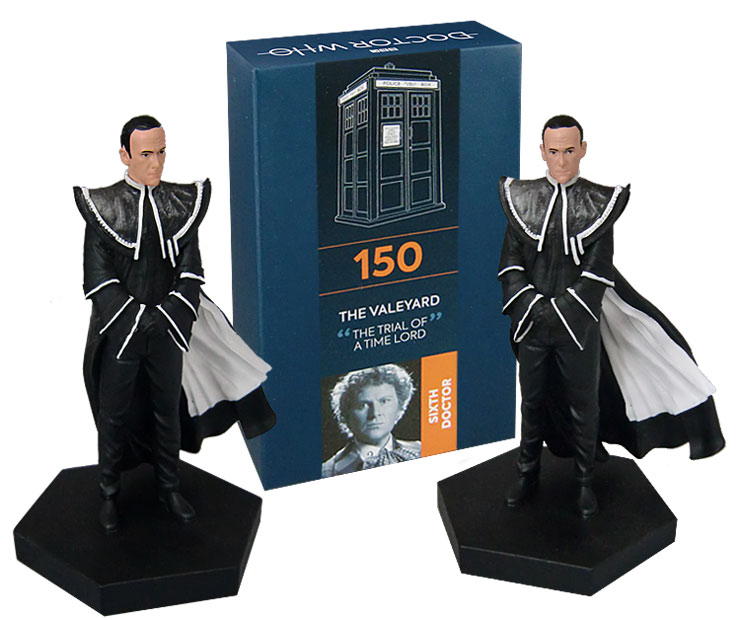 When the Doctor realises who the Valeyard is, or more accurately, what he is, Colin Baker's reaction as the Doctor was one of the most powerful scenes in the series. This Valeyard Figurine is wearing all black clothing with a black and white cape with detailed embroidery; as seen in the finale of the 1986 epic adventure, The Trial of a Time Lord.
The Valeyard Figurine comes with a fantastic 20-page illustrated magazine featuring information about your figurine and an exclusive talk with Michael Jayson describing his time playing one of Doctor Who's most iconic characters.