Doctor Who Figurine Gold Dalek Bonus Edition 1
Get 10% off any order. Use code EAGLEMOSS10 www.shop.eaglemoss.com Offer valid until 31/12/16
---
Available to order from www.shop.eaglemoss.com
Watch out; the Daleks are here! From the hit BBC TV series, comes this brilliant bonus edition Gold Dalek Model joining the Doctor Who Collection.
Your figurine shows the Gold Dalek standing 7cm tall, the leader of the Daleks on 22nd-century Earth from the Day of the Daleks. It's a planet ravaged by nuclear war, a war that should never have happened.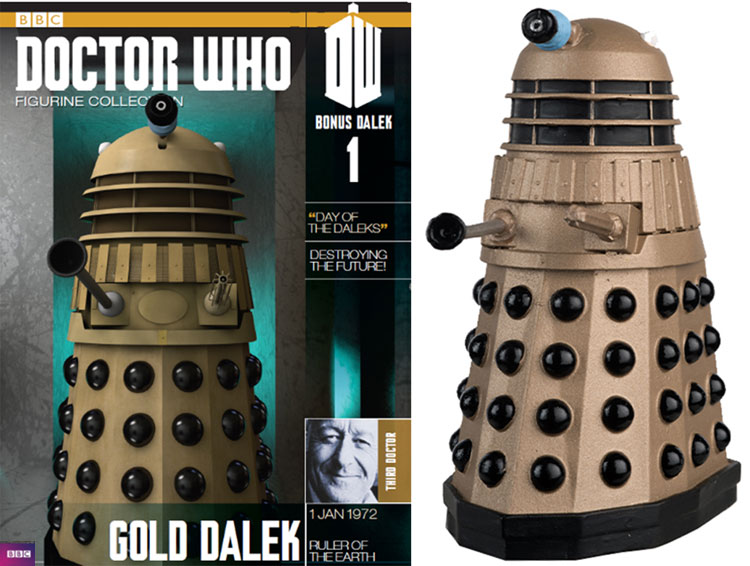 The Doctor has to use all his wits to try to thwart the Daleks' plans, and also to stop guerrillas from the future accidentally starting the war in the first place!
Comes with a magazine, read every adventure with the Gold Daleks brought under the microscope and a look behind the scenes at the making of the classic adventure from 1972!