Doctor Who Diary 2017 Hardcover

Available to order in the UK from www.amazon.co.uk

Available to order in the USA from www.amazon.com
The 2017 "Doctor Who Diary" covers all 12 episodes of Series 9, plus the "Doctor Who" Christmas Special, "The Husbands of River Song."
Peter Capaldi returns for his second series, this time exploring the mystery of The Hybrid, a being that is said to be a combination of two great warrior races.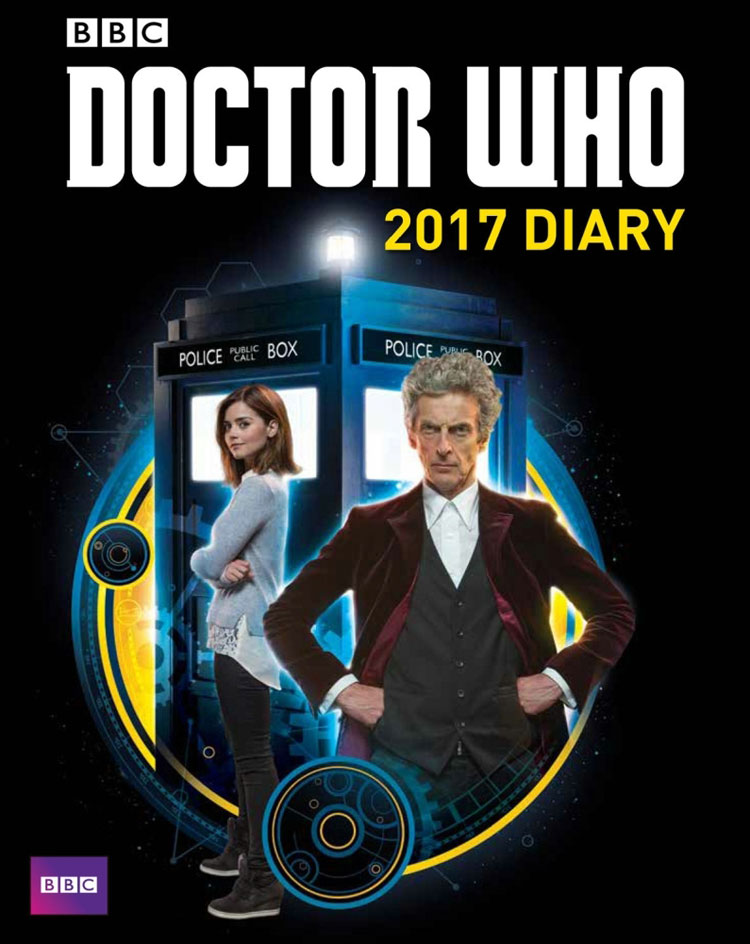 The Doctor's investigations lead him to many different places and eras, from Viking-occupied England to a space station in the 38th century, before eventually leading him back to Gallifrey where he discovers its true identity.
This diary features double-page spreads each week with US and Canadian public holidays.