Big Chief Studios 1:6 Scale 11th Doctor Tardis

Available to order in the UK from www.bigchiefstudios.co.uk

Also available to order in the UK from www.forbiddenplanet.com

Available to order in the USA from www.entertainmentearth.com
A product of the advanced technology of the Time Lords of Gallifrey, the TARDIS (Time and Relative Dimension in Space) can transport its occupants to any point in time and any place in the universe. The TARDIS is dimensionally transcendental, meaning it's bigger on the inside than the outside. The interior exists in a different, relative dimension to the exterior.
The TARDIS can blend in with its surroundings using the ship's "chameleon circuit". Unfortunately the Doctor pilots a stolen, unreliable, obsolete Type 40, Mark 1 TARDIS and its chameleon circuit is broken, leaving it stuck in the shape of a British police box after a visit to London in 1963.
The TARDIS is sturdier than it appears and has survived missile attacks, extreme temperatures, gunfire, alien onslaughts and even the assembled hordes of Genghis Khan. The ship is both ancient and remarkable, endures as an icon of hope and remains harder to defeat than many would first imagine, like the Doctor himself.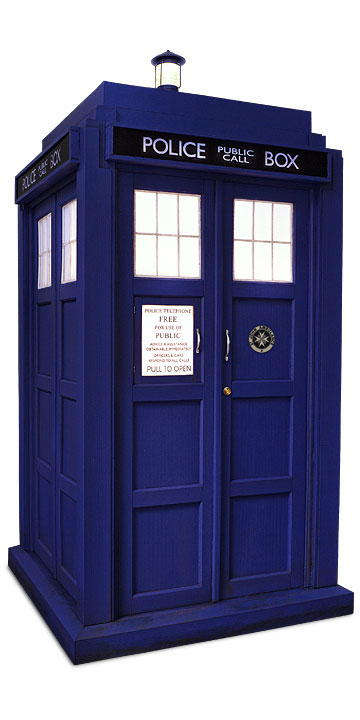 BIG Chief Studios are proud to announce the first in a series of 1:6 Scale Diorama Environments – the 11th Doctor's TARDIS.
Eagerly awaited by Doctor Who fans, this release is the most accurate scaled reproduction to date. Our artists have spent months studying all available reference and were given access to the actual shooting prop to ensure that our TARDIS is the most exact replica in every detail. From selecting the most appropriate wood to achieve an accurate scaled grain effect, to the lantern that adorns the roof, every detail has been carefully reproduced. The attention to detail is breathtaking, this is a huge piece.
Produced in sturdy, heavy weight polystone, the TARDIS has an internal illumination system, a light-up lantern, an opening door and interchangeable series 5 and 7 control room backdrops. The rooftop is removable to access the battery compartment.