Big Chief Studios Dalek Series 1 Mini Bobble
Available to order direct from www.bigchiefstudios.co.uk
You can also order the full set a Series One Mini Bobbles Here.
Join in the adventure with the Doctor and the universe's most formidable foes with the Bobble Buddies mini bobble figurine collection.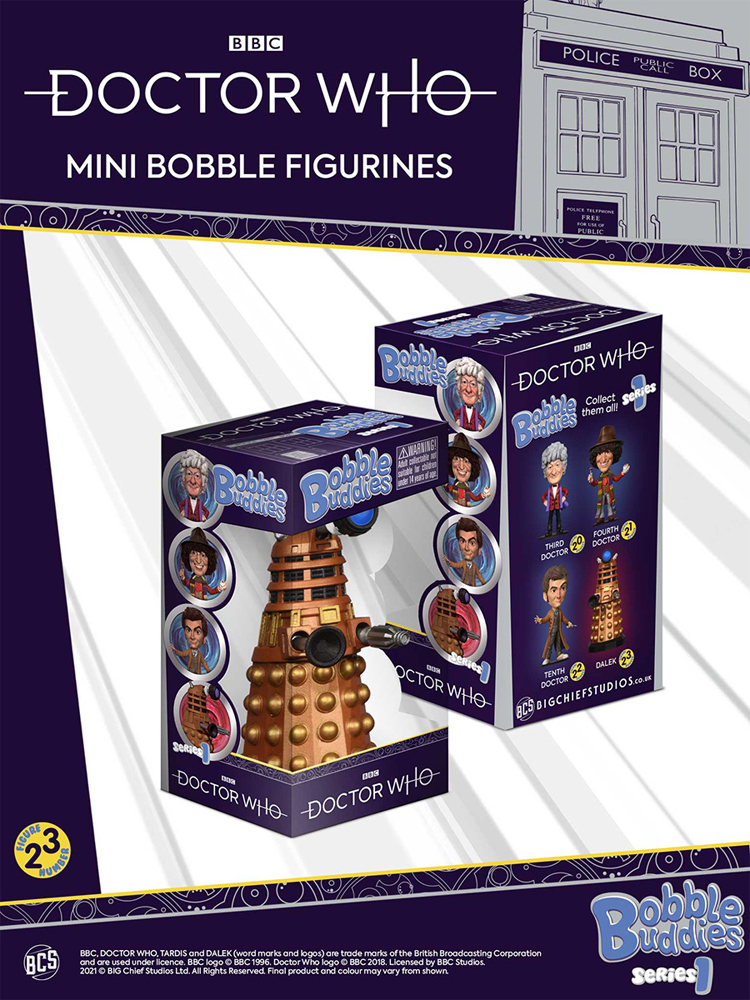 The Daleks are the Doctor's ultimate opponents, forever trying to conquer the galaxy. They have engineered many evil and elaborate schemes to invade Earth, only to be thwarted by the Doctor and his companions every time.
Standing at 75mm (2.95 inches) in height, the figurine's head comically bobbles and wobbles on a spring. Fixed to standard display base.
Packed in a full colour window box.
Be on the lookout for these exclusive variants later…