BBV Faction Paradox Eternal Escape
BBV are proud to announce new adventures in the Faction Paradox series.
Faction Paradox sees the Doctor Who universe embroiled in a devastating time war between the Great Houses and the Enemy, continuing the stories told in the Eighth Doctor Adventures novel series.
The first audio adventure, Eternal Escape, tells the story of a defecting soldier who tries to escape from the War. Will he escape from the conflict? Or will his past come back to haunt him?
As a special treat for fans of Faction Paradox, BBV have also released Daylight Savings, which crosses over with their PROBE series.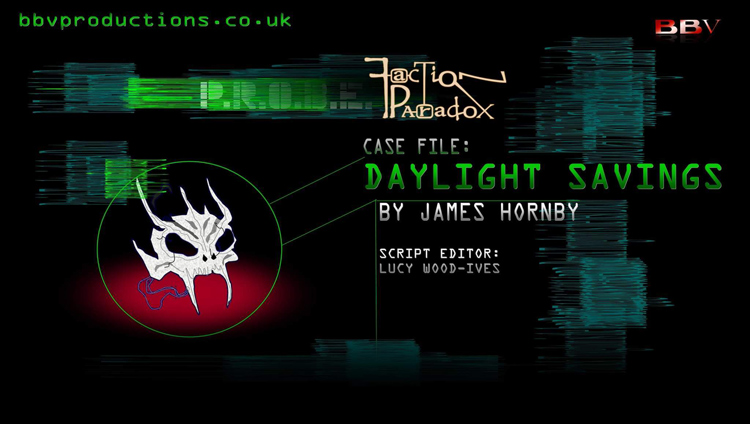 This month also sees the release of the previously announced DVDs PROBE: Case Files – Volume 1, new adventures featuring Liz Shaw's protege Giles and Jon Pertwee: Uncut, the complete and unedited interview with former Doctor Who actor Jon Pertwee.
These are but a few of the many releases available from www.bbvproductions.co.uk
Any purchases made through their website will help fund future projects.