Silva Screen BBC Radiophonic Workshop CD Soundtrack
Available to order from www.amazon.co.uk or www.silvascreenmusic.co.uk
This collection, originally released by BBC Records in 1979 to celebrate 21 years of the workshop appears for the first time in its full original form on CD and as a digital album.
In 1958 the BBC Radiophonic Workshop opened with the aim to enhance the main drama output on the Third Programme (now Radio 3) following the development of new electronic music techniques emanating from Europe.
The department became a home to a maverick group of experimental composers, sound engineers and musical innovators who broke boundaries and pushed forward technology. Their work expanded across the BBC to take in TV drama (especially sci-fi), schools programmes and themes, the latter being their most celebrated and well known work, Delia Derbyshire's treatment of Ron Grainer's theme for Doctor Who. For the last forty years the influence of the Radiophonic Workshop on popular music and culture proved to be profound and enduring.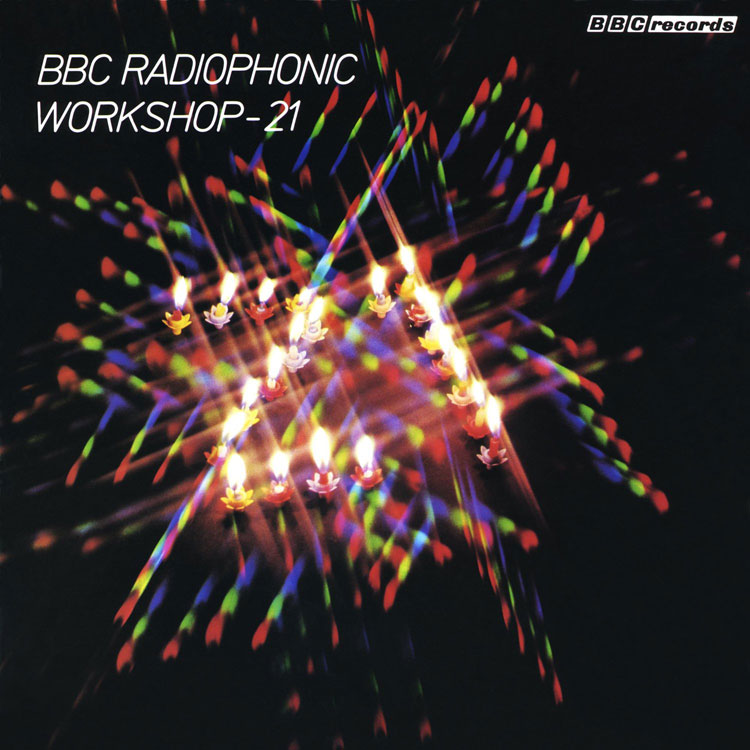 From The Goons (Bloodnocks Stomach) to the Interval Signal to Doctor Who and Great Zoos Of The World this is a fascinating chronicle of some of the most innovative music ever made. The album also features Madeleine Fagandini's Time Beat, a version of which was released as a single on the Parlophone label in 1962.
Tracklisting
1. Quatermass And The Pit – Desmond Briscoe
2. Bloodnock's Stomach – Dick Mills/Jimmy Burnett
3. Outside – Desmond Briscoe
4. Science And Industry – Phil Young
5. The Artist Speaks – Phil Young
6. The Splendour That Was Rome – Phil Young
7. Interval Signal – Maddalena Fagandini
8. Phra The Phoenician – Desmond Briscoe
9. Stick Up – Desmond Briscoe
10. Time Beat – Maddalena Fagandini
11. Ideal Home Exhibition – Maddalena Fagandini
12. Time On Our Hands – Delia Derbyshire
13. Arabic Science And Industry – Delia Derbyshire
14. The Chem Lab Mystery – Maddalena Fagandini
15. Know Your Car – Delia Derbyshire
16. Dr. Who – Delia Derbyshire
17. Tardis – Brian Hodgson
18. Choice – John Baker
19. Hardluck Hall – John Baker
20. Talk Out – Delia Derbyshire
21. Science And Health (Mike's Choice) – Delia Derbyshire
22. Secrets Of The Chasm – Tony Askew
23. Westminster At Work – Keith Salmon
24. A New View Of Politics – Delia Derbyshire
25. Environmental Studies – Delia Derbyshire
26. Chronicle – Delia Derbyshire
27. Great Zoos Of The World – Delia Derbyshire
28. Minds Of Evil – Dudley Simpson
29. Fanfare – Dick Mills
30. Broken Biscuit Club – Paddy Kingsland
31. The Plunderers – Roger Limb
32. Mysterioso (Blake's Seven) – Richard Yeoman-Clark
33. Greenwich Chorus – Peter Howell
34. Hurdy Gurdy – Malcolm Clarke
35. Martian March Past – Dick Mills
36. A Whisper From Space – Paddy Kingsland
37. Swirley – Roger Limb
38. Merry-Go-Round – Peter Howell
39. BBC2 Serial – Malcolm Clarke
40. Quirky – Roger Limb
41. Newton – Paddy Kingsland
42. The Secret War – Peter Howell
43. Thomas The Rhymer – Dick Mills
44. Contact – Malcolm Clarke
45. For Love Or Money – Roger Limb
Recorded and producer by George Martin, the 45 disc was released under the pseudonym "Ray Cathode" with Time Beat as the top side.
These ground-breaking compositions were to become a major influence on music from The Beatles and Pink Floyd and onwards into the contemporary world of Aphex Twin, Ghost Poet, Orbital, The Chemical Brothers , Broadcast, Kieron Pepper, Vile Electrodes and Oscar winning composer Steven Price but to name a few.
"The Radiophonic Workshop, I loved all that, it fascinated me, and still does". – Paul McCartney.
Release date: 22nd April 2016