Doctor Who 2015 Diary
Doctor Who 2015 Diary
Available to order along with 2015 calendars from www.bbcshop.com or www.amazon.co.uk
This and other great Doctor Who Calendars, Diaries and Cards are also available Free Post in the UK from www.danilo.com. Worldwide delivery is also usually available.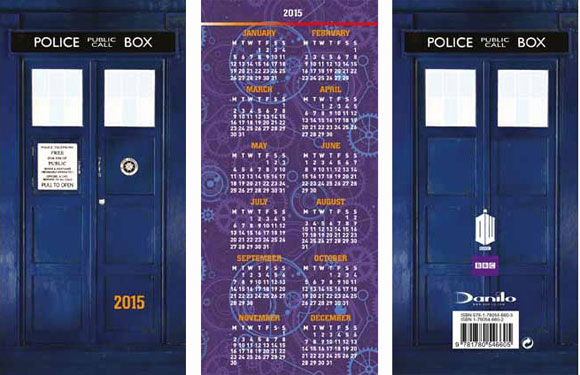 ---
Also available…
Travel through Time with the PREVIEWS Exclusive Doctor Who Diary
The diary includes the Doctors adventures, photos of the 12th Doctor in his new role, and exclusively for fans in these regions, the author has included holidays celebrated by the US and Canada that the Doctor celebrates.

Available to order from www.amazon.co.uk

Available to order from www.amazon.com