Doctor Who Playmobil 6″ Figure Fourth Doctor
A glut of reasonably priced 4th and 11th Doctors stock appears to be hitting
Similar prices are now available on www.amazon.co.uk
The 4th Doctor in particular became hard to get and has only been available at inflated prices recently.
Many core retailers such as FP.com had to cancel virtually all orders as they were sent very little if any stock.
Presumably a load of boxes has been found in the Funko warehouse.
Modelled in the classic Playmobil style these figures stand 6" tall and come with accessories. Playmobil goes all famous TV and movie characters, and they look great!! Blister packed.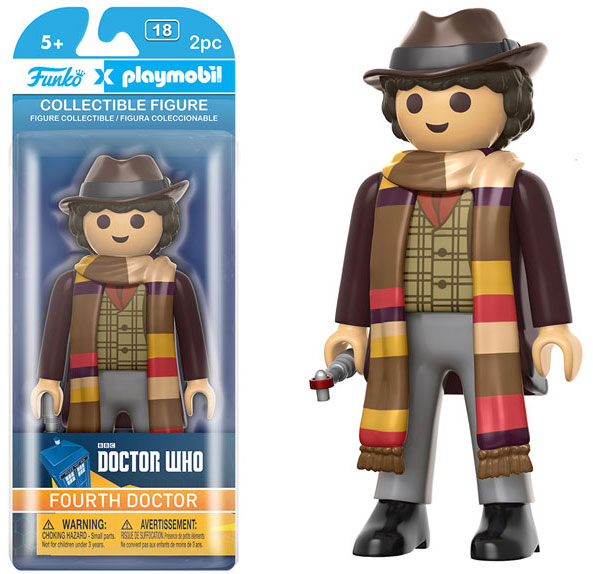 ---
Funko is proud to announce a historic partnership with PLAYMOBIL, one of the most cherished names in collectibles history.
Funko – the largest stylized vinyl collectibles company in the world – and PLAYMOBIL are collaborating to pair the classic articulated, 6-inch ABS figures with exciting pop culture and entertainment licenses for a collector-focused line.
As PLAYMOBIL's first official licensee, Funko will have the opportunity to bring new and beloved characters to PLAYMOBIL's nostalgic frame.