Mead Doctor Who 2020 Special Edition Wall Calendar

Available to order in the USA from www.amazon.com #ad
Please note these are USA Calendars. UK releases are covered by Danilo.
You'll always know what month and day it is. Doctor Who Special Edition Monthly Wall Calendar covers 12 months from January 2020-December 2020.
Featuring all the Filled to the brim with iconic images from over half a century of epic adventures. Large cast photos with a message fill each page.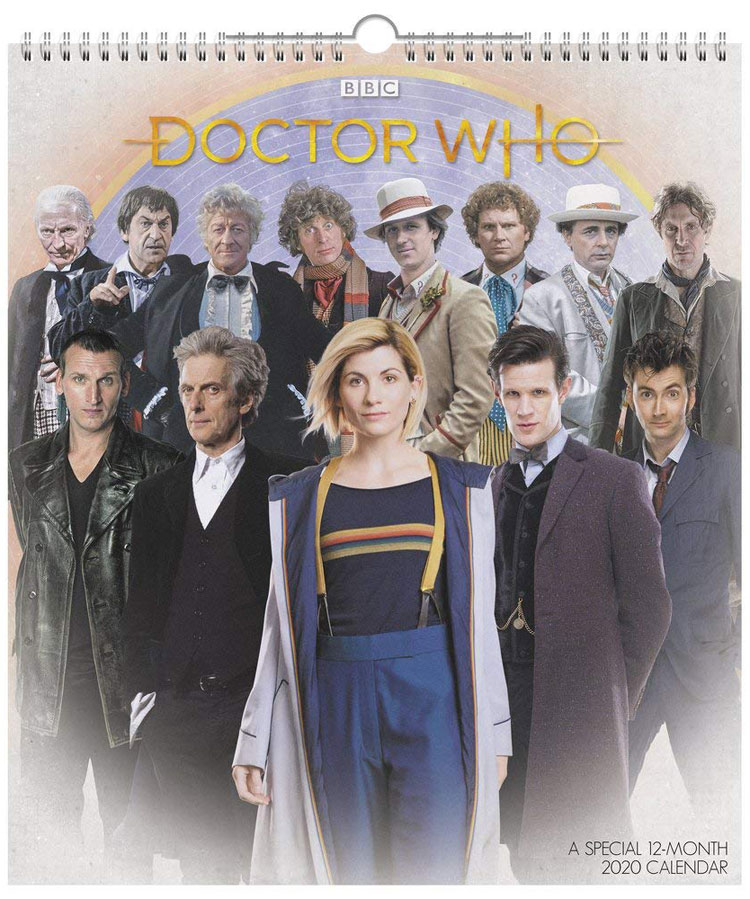 Each monthly page is dedicated to the characters and design so there's more to love. Keep track of the date with the calendar reference grid near the bottom. Wire bound with built-in hanging loop for wall display.
Hang on a wall in your home, office or at school. Printed on textured paper. Oversized calendar measures 13″ x 15″.