Figurine Collection Magazine Issue 204 Navarino
Available to order while stocks last from www.forbiddenplanet.com
The Doctor Who Figurine Collection part 204 features a Navarino from the 1987 Seventh Doctor (Sylvester McCoy) adventure 'Delta and the Bannermen'.
Shape-changing alien tourists, the Navarino used transformation arches to disguise themselves as humans and take in exotic Earth culture – such as Disneyland, or a holiday camp in Wales. Their true form resembled giant purple starfish, with a warbling voice and extremely low stamina.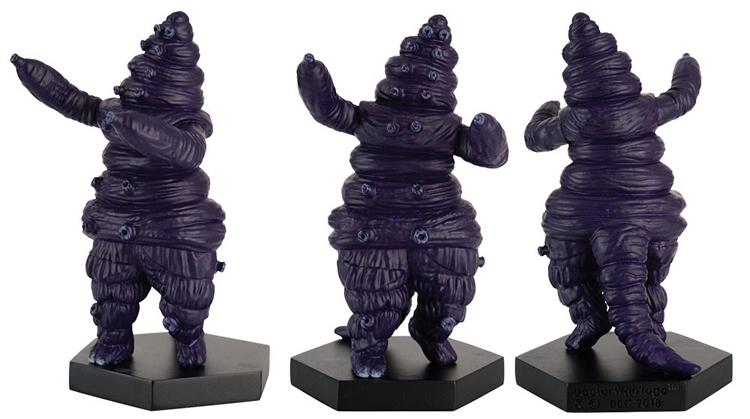 The Seventh Doctor and Mel tagged along, only for their spacefaring tour bus to run into the intergalactic criminals called the Bannerman, who killed all the Navarino on board. The Bannerman were searching for the refugee Delta, who was fleeing genocide with her child – fortunately, the Doctor was able to protect her, and she was resettled on Earth.
Cover by Clayton Hickman