Feature – Mego / Bif Bang Pow! Fourth Doctor
Feature – Mego / Bif Bang Pow! 4th Doctor

During the 1970's Denys Fisher in collaboration with US toymaker Mego released various 9″ Doctor Who figures. Included in the range were the Fourth Doctor, Leela, K-9 , The Giant Robot K1, a Cyberman, Dalek, and a Tardis.
Although the articulated action figures had very little resemblance to their characters and the Cybermen and Dalek were not to the standards we are used to today, this range is has become highly collectable and good examples with all accessories and original box are very much sought after and can fetch hundreds of pounds.
Bif Bang Pow! was founded in 2005 an now has a large range of retro style figures from many cult shows including Doctor Who. The fist wave consists of The 4th Doctor, Cybeman, Sontaran and Decayed master with second wave consisting of Leela, Scaroth, Morbius and Sutekh
The Bif Bang Pow! 4th Doctor and packaging…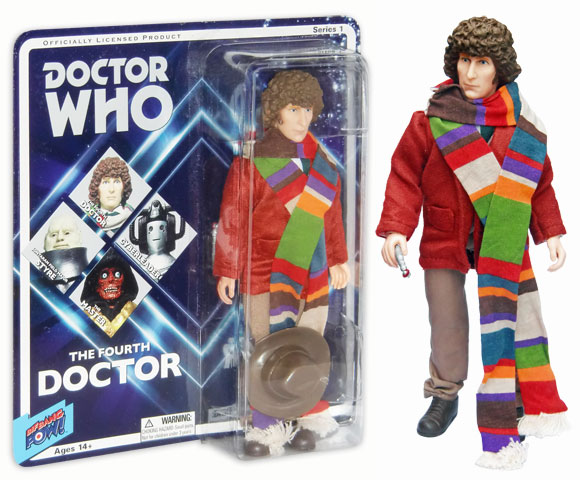 Old meets new – The Mego 4th Doctor (there is some debate on who this was actually modelled on) with its Bif Bang Pow counterpart…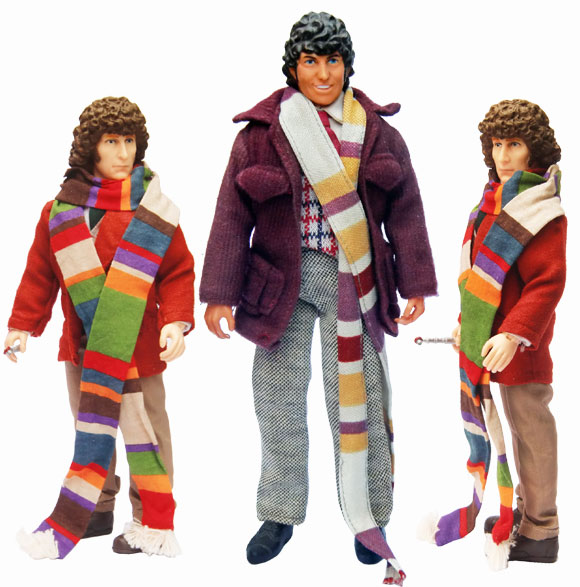 The 4th Doctor Mego figure is probably the easiest to find but as usually lost his hat, sonic screwdriver and in many cases his scarf however even this figure with original box and accessories can command a high price.

Another view showing the size difference between the Mego and Bif Bang Pow! figures…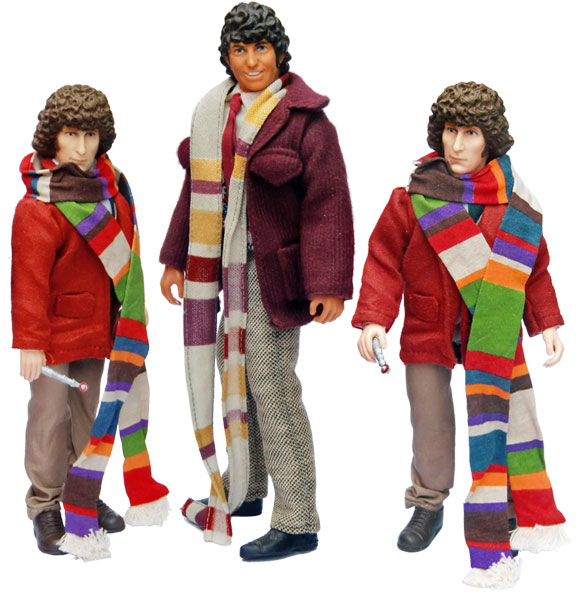 You can find out all about the Mego Doctor Who figures at www.megomuseum.com and the Bif Bang Pow! figures and accessories Here.
Although their look may appear odd compared to the ranges we see today there are many worldwide collectors of these retro style figures.