Doctor Who Titans 3″ The 11th Doctor Collection

Available to order in the UK from www.forbiddenplanet.com

Individual figures are available to order in the USA from www.entertainmentearth.com

Full boxes are available to order in the USA from www.entertainmentearth.com
You can also keep up to date with your collection and see every single release including chase and exclusives on our Interactive collectors list
Celebrate the world's favorite space-and-time-traveling adventurer with this unique collaboration between the BBC and Titan Merchanise – a multiverse of figures to collect!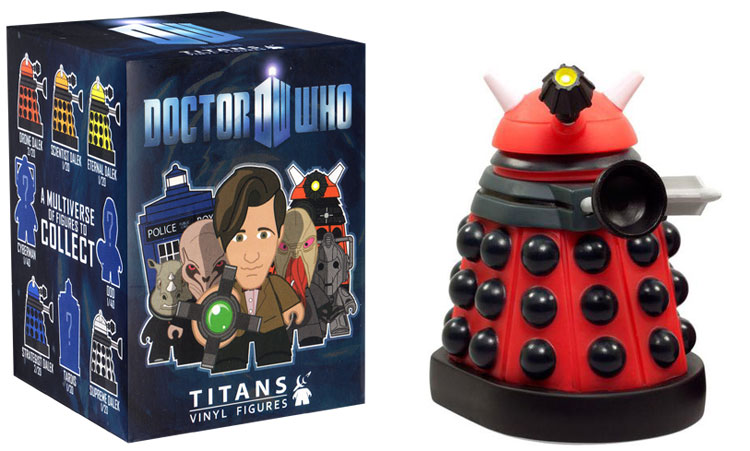 This 14-character set is based on the BBC's hit television series Doctor Who and includes Matt Smith's eleventh Doctor, his amazing time-and-spacecraft, the TARDIS, and some of his notorious foes including the supremely evil Daleks and the inhuman Cybermen.

Each figure is 3″ tall, and several figures come with character-specific accessories. Blind mystery box packaging. Four Chase figures to collect.