Doctor Who – Framed Art Prints – Updated
Doctor Who – Framed Prints Featuring The Doctors
These items are available to order on-line from Forbidden Planet
The 1st Doctor, as played by William Hartnell was often stern and grumpy, with occasional moments of mischievousness. Originally travelling with his Grangdaughter Susan after runnning away from Gallifrey, the 1st Doctor died after battling the Cybermen.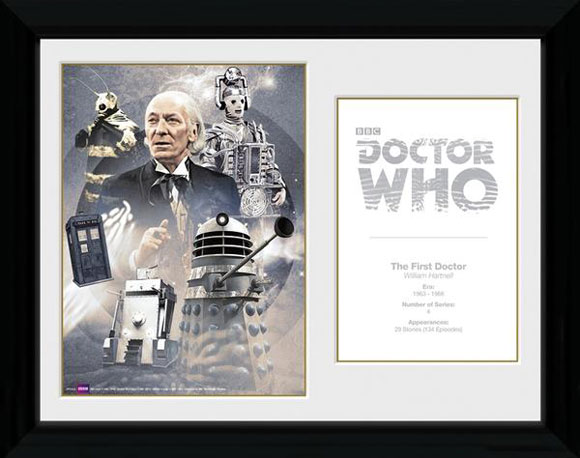 The 2nd Doctor, as played by Patrick Troughton was often described as 'clownish' and used that to hide his keen inteligence. He was forced to regenerate after being put on trial by his own race – The Time Lords!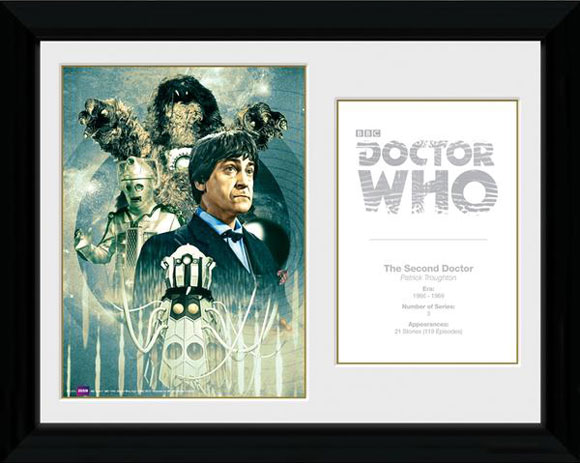 The 3rd Doctor, as played by Jon Pertwee was dashing and more of a man of action than his other selves. Always stylishly dressed, he was described by his 1st Self as a 'dandy'. He died after being exposed to radiation.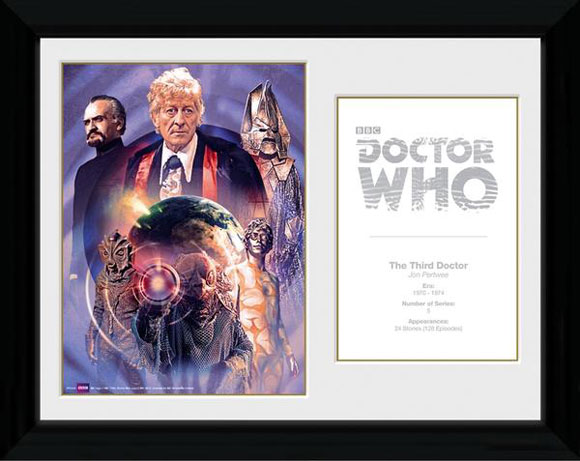 The 4th Doctor, as played by Tom Baker, was the most eccentric of all The Doctors, almost always seen with his iconic 12-foot long scarf. He was also the longest lived of all his incarnations, finally meeting his end after falling off a radio tower in a fight with The Master.
The 5th Doctor, as played by Peter Davison, was more human than his predecessors. Although he didn't have as much of an eccentric streak, he still chose to dress himself in cricket gear, with a stick of celery pinned to lapel. He sacrificed himself to save his friend Peri, giving her an antidote after they were both poisoned.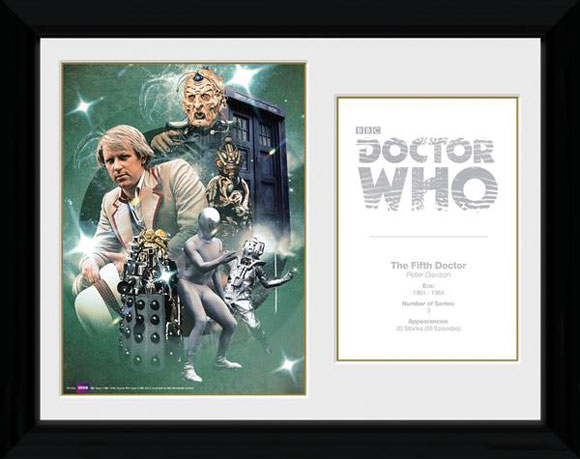 The 6th Doctor as played by Colin Baker, was arrogant and stubborn and a little bit unstable, but was just as compassionate as his other incarnations. Plus he had a really nice coat. He was killed when his TARDIS was shot out of the sky by The Rani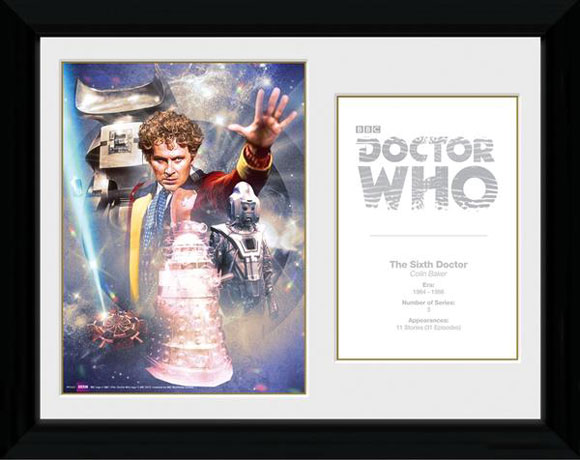 The 7th Doctor as played by Sylvester McCoy, was mysterious and cunning, pretending to be a light-hearted buffoon, he was known for manipulating others to do his bidding. He died in San Francisco after being shot and his alien biology confusing his doctors!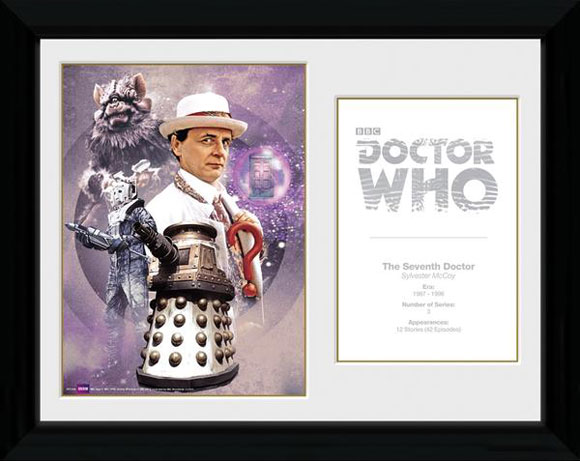 The 8th Doctor, as played by Paul McGann, was a more romantic and human figure than his predecessors. Friendly and excitable, he dressed himself in a stolen Wild Bill Hickok costume. No one knows how this incarnation of The Doctor died, only that it had something to do with the Last Great Time War.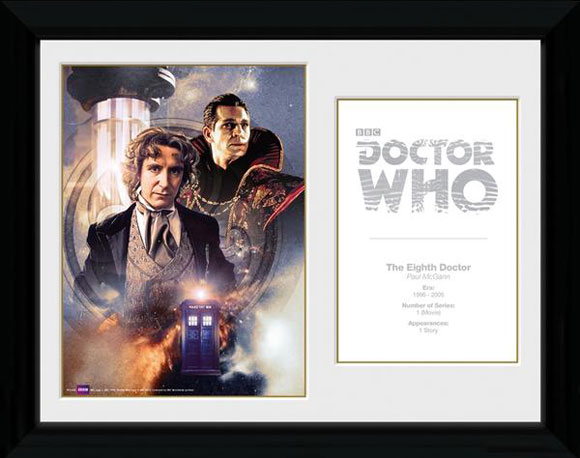 The 9th Doctor as played by Christopher Eccleston was prone to mood swings between melancholic to excitable. Dressed in a plain jumper and leather jacket, was still on occasion just as eccentric as his other regenerations. The 9th Doctor regenerated after absorbing time vortex energy.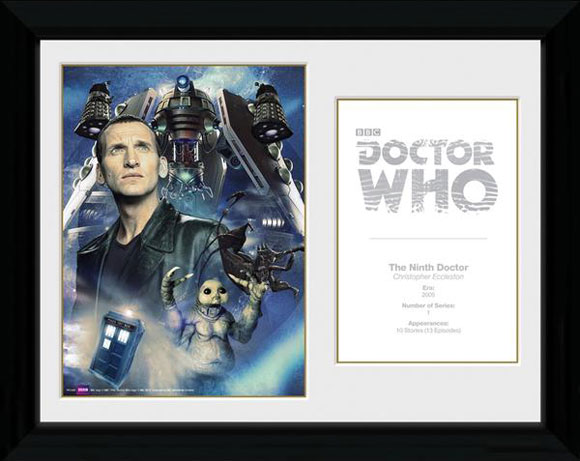 The 10th Doctor, as played by David Tennant, was cheerful and charismatic, although prone to bouts of rage when he faced injustice. Mixing a suit and greatcoat with trainers, he appeared much younger than his actual age of 900+ years. He regenerated after being flooded with radiation.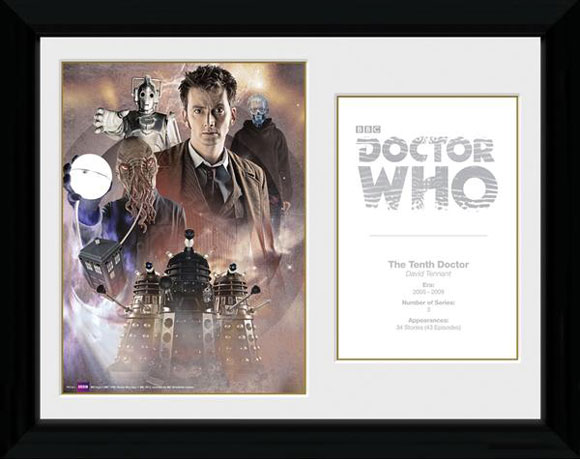 Framed print featuring the first eleven regenerations of the renegade timelord – The Doctor!