Figurine Collection Magazine Time Lords Set #1
Hero Collector Announces New Doctor Who Time Lords Sets!
"I'm a Time Lord. I walk in eternity."
Hero Collector – designers, manufacturers, and publishers of high-quality collectibles from across the worlds of pop culture – is proud to announce a brand new series of Doctor Who figurine box sets.
Based on the Doctor's encounters with other members of their Gallifreyan race, the Doctor Who Time Lords sets will give fans an opportunity to collect some of the most memorable masters of the space-time continuum.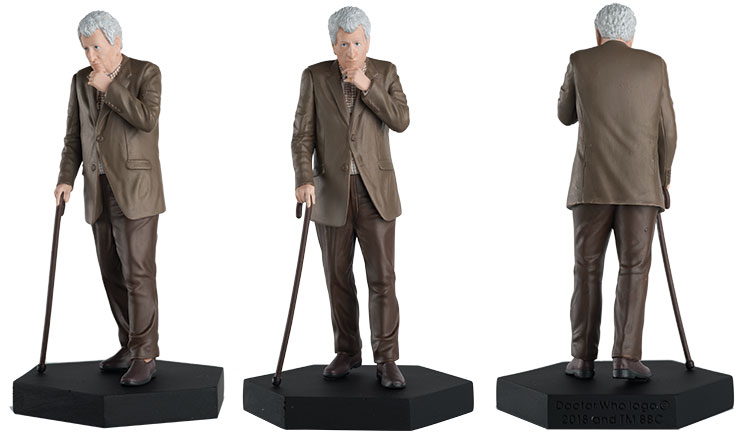 Each of the five sets will contain two Time Lords, faithfully recreated as hand-painted polyresin figurines at 1:21 scale (approximately 3.5 inches tall), complete with an in-depth companion magazine – highlighting the history, costumes, and stories behind these characters from the longest-running science fiction show on television!
The first Doctor Who Time Lords box set reunites two old friends – The Curator (Tom Baker) and the second incarnation of Romana (Lalla Ward).
The Curator was a mysterious Time Lord played by Tom Baker, the iconic actor behind the Fourth Doctor. In his brief meeting with Matt Smith's Doctor, he hinted that he might be another incarnation of the Doctor – who knows? Who knows. The figurine captures the older Time Lord's pensive air, one arm leaning on a cane and the other stroking his chin.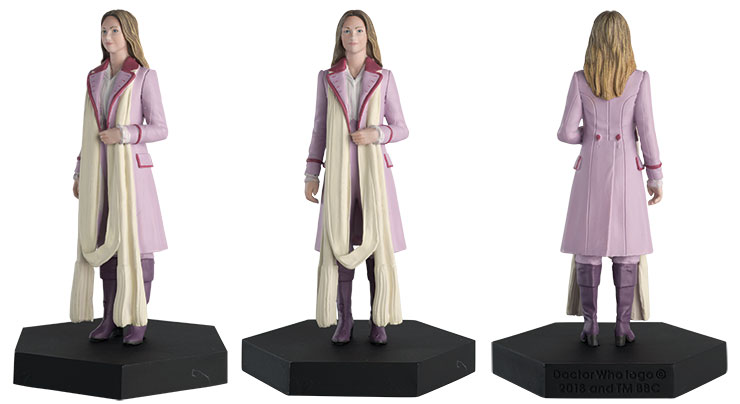 Romana (or Romanadvoratrelundar) was a rare Time Lord companion on the Doctor's adventures, and (even rarer) his academic superior. Initially haughty, she and the Doctor soon warmed to each other. The figurine depicts Romana in her second incarnation, played by Lalla Ward, clad in her voluminous scarf and coat (echoing the Doctor's own iconic outfit).
The Curator & Romana Box Set is going to be solicited in the January Diamond PREVIEWS catalogue, and will be available direct from HeroCollector.com or your favourite retailer in March 2020.
The box set joins Hero Collector's ongoing range of 1:21 scale Doctor Who figurines, which explore aliens, monsters, robots, humans and Doctors from over five decades of classic science fiction TV.
Fans and collectors should stay tuned for further details about Hero Collector's upcoming Doctor Who Time Lords box sets and others including Daleks and companions.