B&M 2022 The First Doctor and Electronic Tardis Set
The five new Doctor Who classic lines will be available in November 2022 at B&M stores nationwide.
We think fans will be both delighted and surprised with this rather unique set. This action figure set includes:
The First Doctor as portrayed by David Bradley
Electronic TARDIS
As fans know, in the first ever episode of the TV show we encounter the TARDIS and its owner and pilot, an alien traveller known only as The Doctor. It's the start of a great number of adventures over many years.
Since that first show the First Doctor has been played both on screen, and in audio format, by several actors but David Bradley in both the dramatization of the early years of Doctor Who 'An Adventure in Space & Time' and in the twelfth Doctor Story 'Twice Upon A Christmas' as well as many Big Finish audio adventures, giving a very unique and powerful portrayal which really captured the essence of William Hartnell's First Doctor.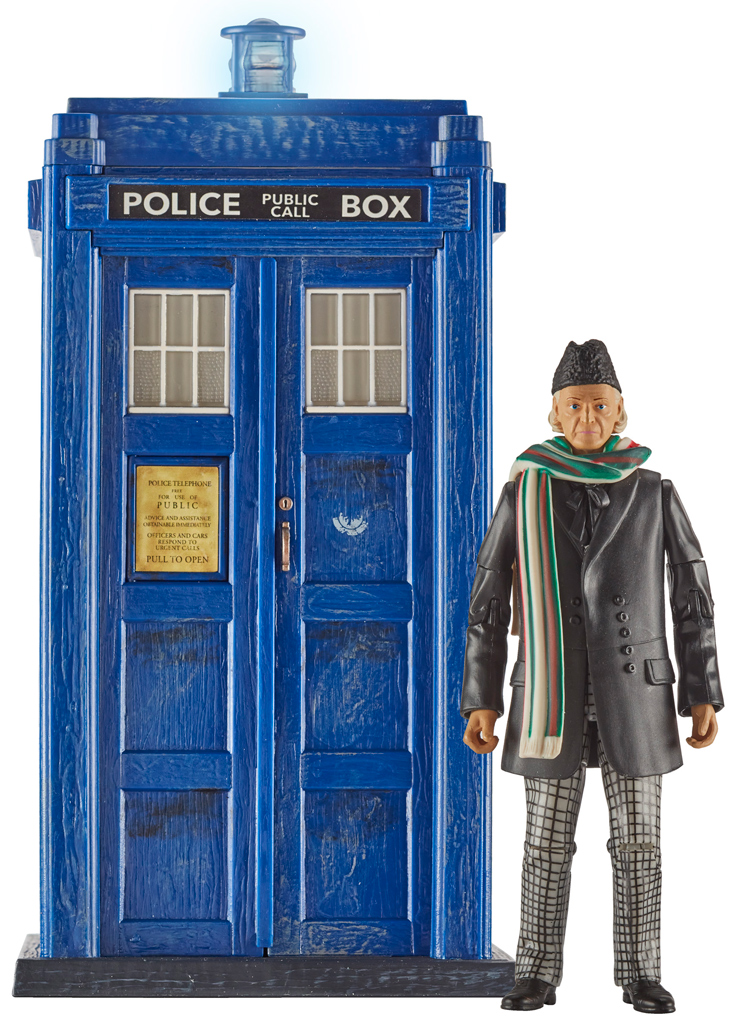 Speaking of this wave of releases Al Dewar, Creative Director at Character Options, said: "This range has some real gems in it, including some not so easy to spot ones. The three figure sets are very cool and there's at least one standout figure in each set, including a new Ninth Doctor with new components and an updated Rose V1. We also have a brand-new Angel variant as well as a physically new version of Yaz. Collectors will delight in looking for both variants of the Angel figure.

"With the Dalek sets – this time we have two absolute standout pieces with 'Genesis of the Daleks' and my personal favourite Dalek story 'Destiny of the Daleks'. For me it has everything and I love the look of the battered war worn Daleks. Following that and much to my own delight, is a new First Doctor figure in the form of David Bradley's Doctor paired with a very unique looking TARDIS based more on the TARDIS look in the BBC 2013 anniversary drama story which covered the creation of the TV series.

"Lastly to go hand in hand with the Dalek sets is a great special release featuring Davros and a very special Dalek … all I can say is fans will not want to miss out on that one!"