Doctor Who Adventures issue 299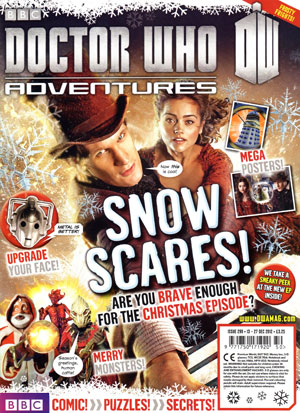 Doctor Who Adventures issue 299
I'm writing to you from a particularity snowy Victorian London, years and years before you were born.
But with a bit of timey-wimey magicness, hopefully you'll be reading this in December 2012. It's freezing here – and have you tried writing when it's cold? One word. Brrr! So, a warm welcome to this special Christmas issue.
Enjoy your holidays and do watch out if you're building a snowman… sometimes they get a bit angry…

Also inside…
Journey to the centre of the Tardis
The Snowmen
Amazing Doctor
Ready for adventures
Cybermask
Monsters of Christmas Past
Upload
Decky the halls (comic)
Ho Ho Ho Ha Ha! and more…
This weeks issue priced £3.25, comes with a 2013 calender and surprise gifts…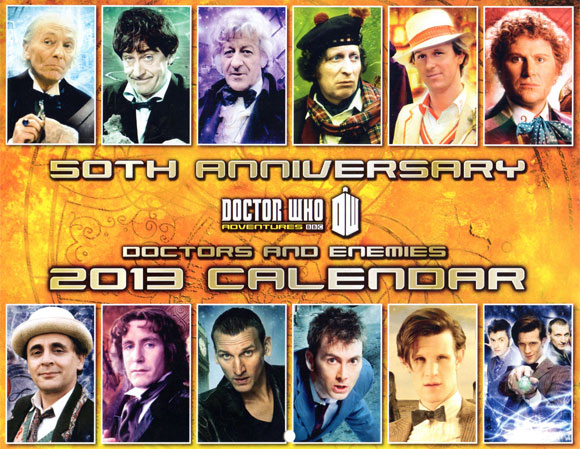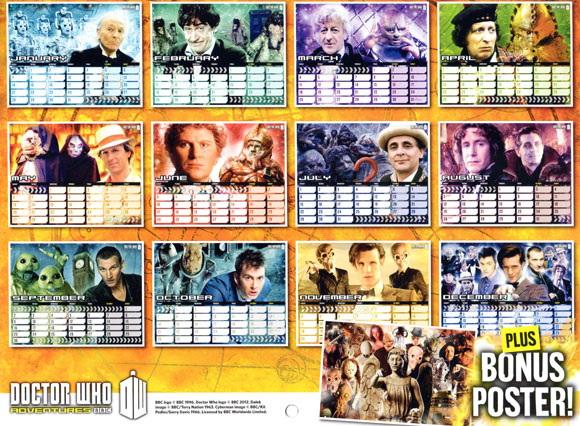 Doctor Who Adventures is a weekly magazine for people who love Doctor Who.
The magazine immerses readers into the world of the Doctor and his friends, taking them on an adventure into time and space every week!
It is packed full of monster and creature fact files, brilliant posters, behind-the-scenes secrets, competitions, comic strip action and puzzles.
There's always loads of excitement, action, adventure and fun! Doctor Who Adventures is a must-have for young fans of the successful BBC series!
Next weeks issue comes with a Dalek Army…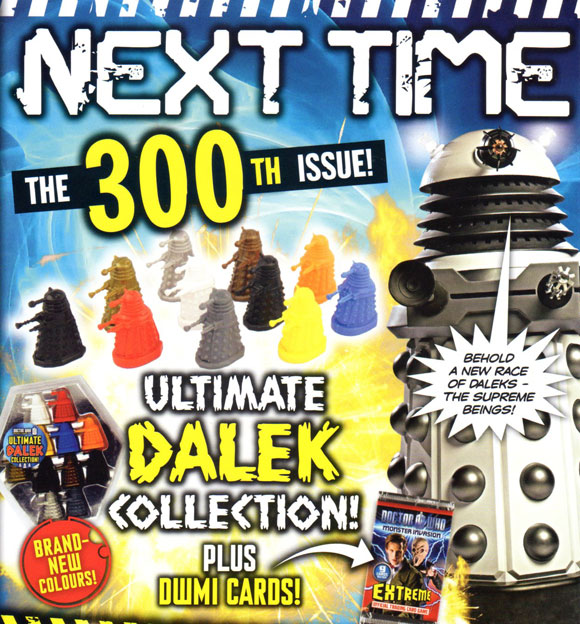 If you are interested in subscribing, or to see various offers on the Magazine go to the BBC Doctor Who Adventures page Here. You will never miss an issue and its delivered straight to you.