Doctor Who Adventures issue 286
Doctor Who Adventures issue 286
I think I've cleaned all the Triceratops dribble out of my jacket and Trousers.
Yeesh, dinn-drool really stinks. Er, and it doesn't help If you also tread in some giant dinosaur poo as well, which I then trod around everywhere. Oops. I've had To hoover the TARDIS – which took months, because it has so many rooms.
Have you ever tried hoovering a tennis court? BUT it's all done now and I smell lovely, ready For my next adventure in A Town Called Mercy. Can't wait!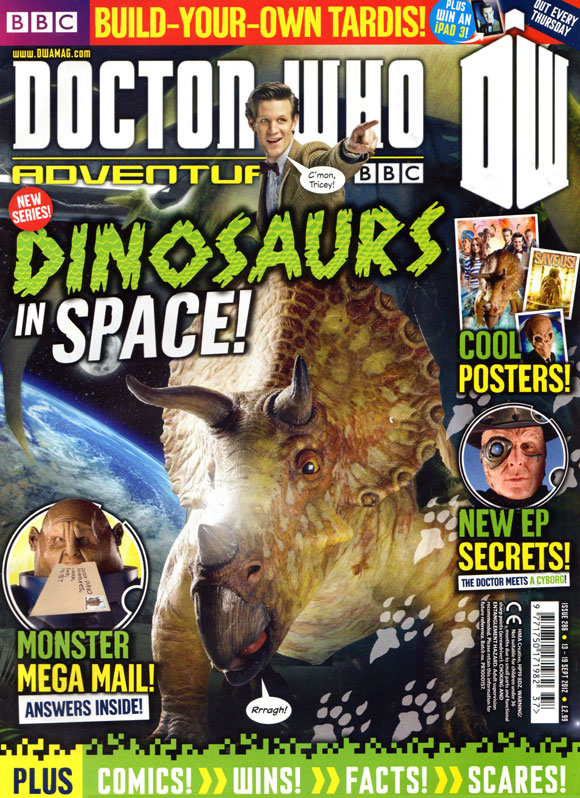 Also inside…
*Sneak preview!
*Spot the difference
*Veggie-likes!
*Dinosaur facts!
*Adventure guide!
*Comic mayhem!
*Behind the scenes!
*Impossible puzzles!
This weeks issue, priced £2.99, comes with a make your own wind-up Tardis…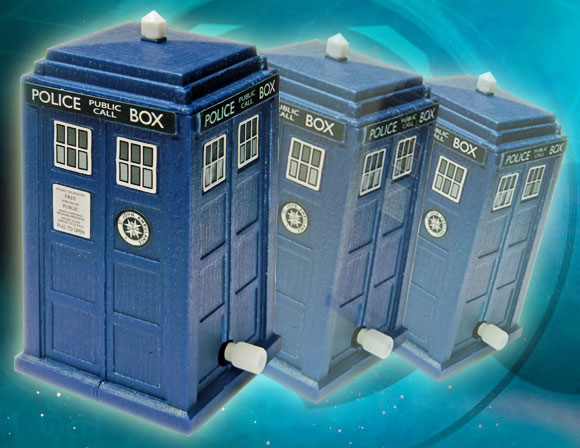 If you are interested in subscribing, or to see various offers on the Magazine go to the BBC Doctor Who Adventures page Here. You will never miss an issue and its delivered straight to you.
Next weeks issue comes with a vortex spinner notebook and pen