Doctor Who Adventures 137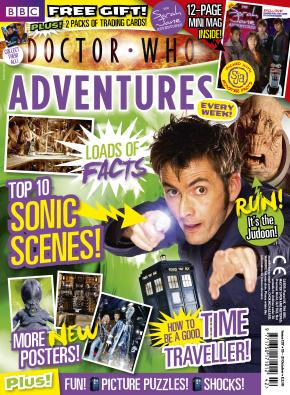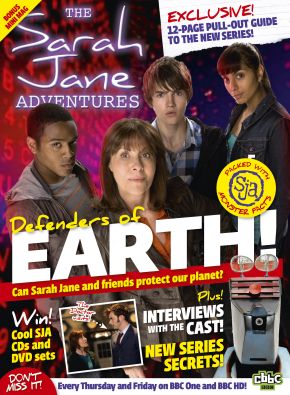 FREE SARAH JANE ADVENTURES MAG IN THIS WEEK'S DOCTOR WHO ADVENTURES!
They're back! Doctor Who Adventures celebrates the return of Sarah Jane and her fellow defenders of Earth with an EXCLUSIVE 12-page pull-out guide to the new series. It's packed full of episode secrets, monsters, fantastic facts and interviews with the cast – including K-9.
Ever fancied a trip in the TARDIS? Doctor Who Adventures brings you its guide to successful time travel. Don't miss these essential dos and don'ts – and remember to always be polite to Queen Victoria.
Also this week, Doctor Who Adventures looks at the top 10 sonic moments in Doctor Who, the Second Doctor's regeneration, and there's a cool comic strip, too.
PLUS – Last week, Blue Peter announced a competition to design a TARDIS console. The winning entry will be chosen by the new Doctor, Matt Smith, and will appear in an episode of the new series! You'll find a template to use for your design in the magazine this week – so get creating.
All this and…
o FREE Master's pen and notepad set
o Two FREE packs of trading cards
o Great new posters
o Puzzles and competitions
o Subscription offer – subscribe today and save a fantastic 30% PLUS, get a Doctor Who – The Ultimate Monster Guide book FREE
Doctor Who Adventures, issue 137, priced £2.10, is in shops on Thursday 15 October.
Grab your copy now!