Doctor Who 2019 Summer Convention Pting Pop

Available to order EXCLUSIVELY in the UK from www.popinabox.co.uk
When they are gone they are gone!

Also available the Pop Premium Protector Case and Ultimate Guard Pop Protector
---

Available to order EXCLUSIVELY in the USA from www.barnesandnoble.com
The Incredible Doctor Who Pops are here from SDCC 2019!
This Pting Pop! Vinyl figure is the San Diego Comic Con Exclusive for 2019 and is now available at Pop In A Box!
Pting are tiny, violent creatures that survive on energy and devour all non-organic material, making them impossible to keep captive, but you can add them to your collection in Funko Pop! form!
This Pop! Vinyl figure stands around 3 3/4 inches tall and comes packaged in a window display box. Perfect for any Funko fan or fan of Doctor Who!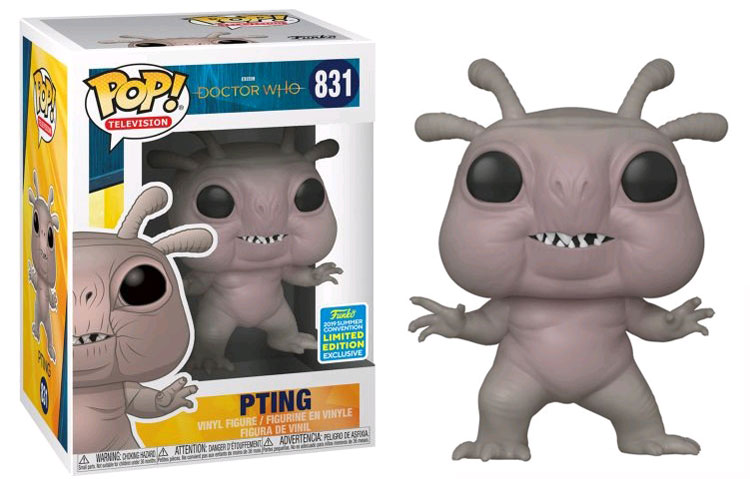 These exclusive Pops are available in VERY limited quantities, please be aware that making an order does not guarantee your purchase until the order has dispatched.
The sticker on exclusive Pop!s is not guaranteed, the sticker may be different to that pictured on site or it may be unstickered. Regardless of sticker, these pops will still be treated as an exclusive item.
As there will be a very high demand for these Pops and only limited stock levels, we recommend checking out immediately.