Yesteryear Feature-Dapol 25th Anniversary Set
Dapol 25th Anniversary Tardis Console Set
In 1988 Dapol introduced a 25th anniversary set with the infamous five sided (should have been six) Tardis console. It is now highly collectable and one of the rarest Dapol items. It retailed for £39.99 – a large sum of money back then.
A Tardis console to match the currant range of 5″ classic figures is now high on people lists of most wanted items.
25TH Anniversary set comprises :

7th Doctor…
A Time Lord from Gallifrey. An articulated figure.
Melanie…
The last companion of the 6th Doctor and the first companion of the 7th. Also articulated.
K-9…
The Doctor's personal robot-dog computer with pull back action, wagging tail and nodding head. Runs around baseboard track.
Console…
Electrically operated rise and fall centre section with flashing light and illuminated TV screen. The Console is fitted onto the baseplate centrally on the three locating pins marked A.
Tardis… ___
With flashing light and opening doors. This item opens out to form the backscene when clipped onto the supplied baseplate.
The box: This set was supplied with a green K9 and Melanie with a pink top…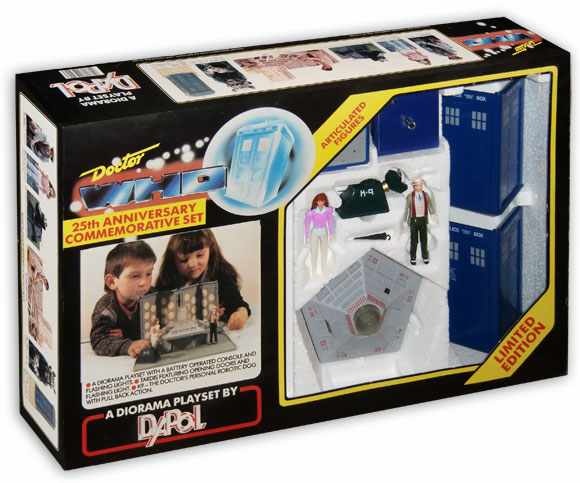 The set up: The Tardis comes apart so the interior can be used as walls. A large base is supplied…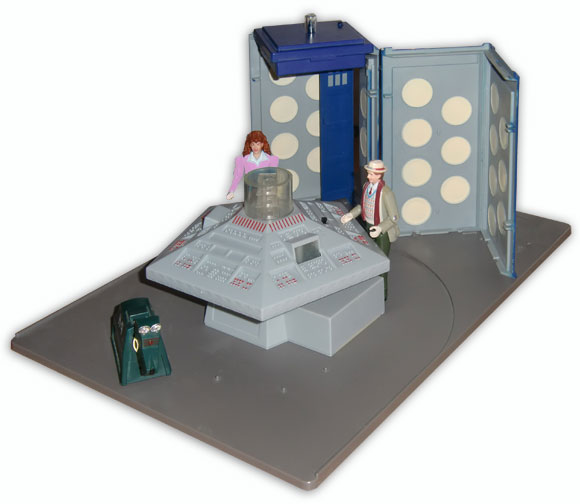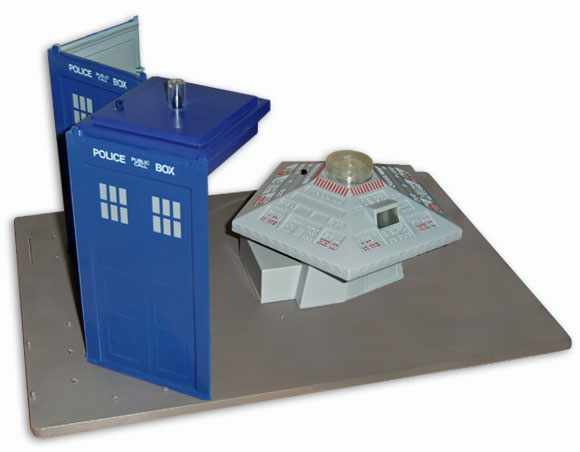 Separate items: A base plate and top are supplied so the Tardis (with opening doors) can be used as a stand alone item…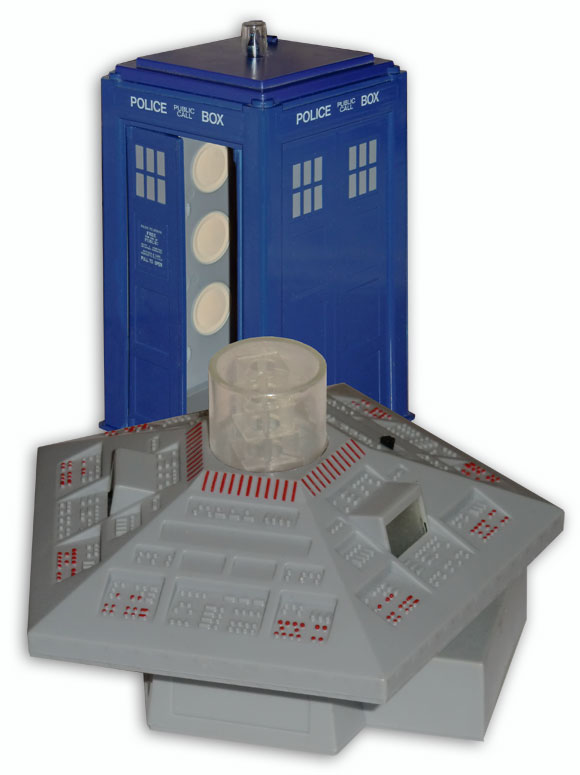 This poll has been running for a while now but it seems an appropriate place to put it…
An original Dapol leaflet promoting the Tardis console…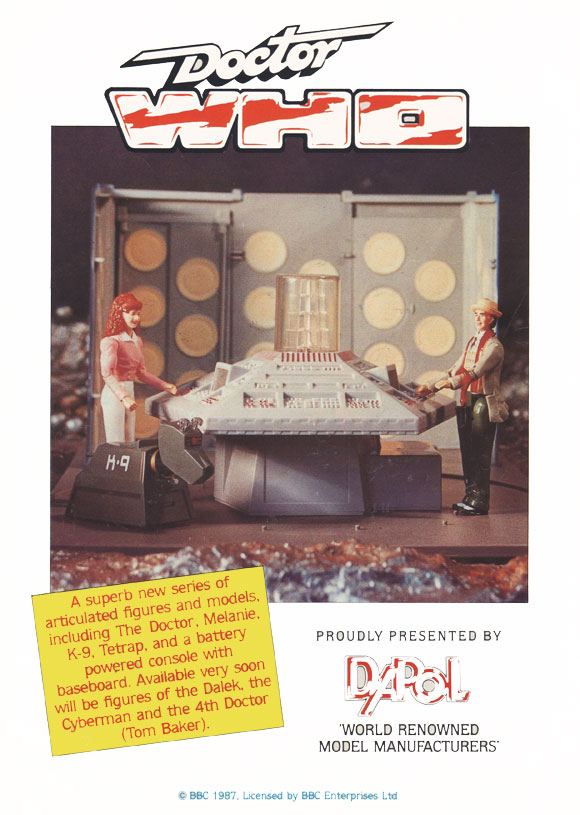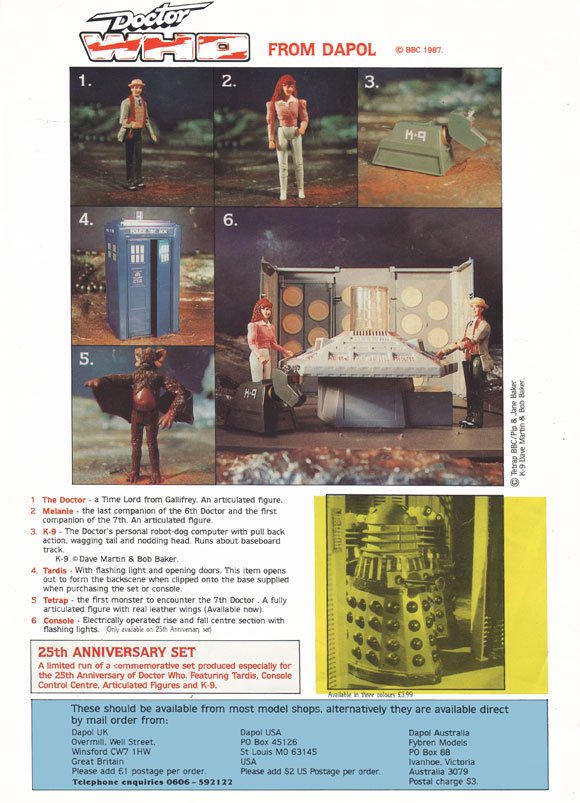 An original Dapol advert from Doctor Who magazine dated March 1988…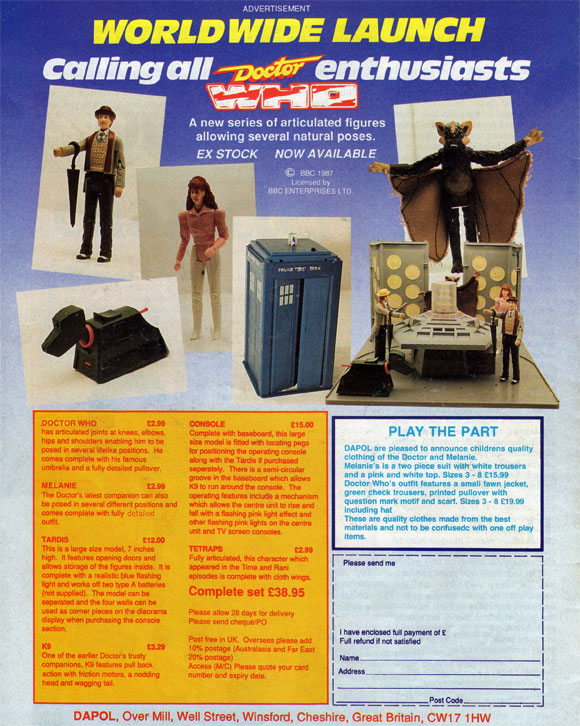 Another Dapol advert featuring the Tardis Console…