Coming to DVD The Underwater Menace
Coming to DVD The Underwater Menace
From the Restoration Team – Ace colourist Jonathan Wood grading extras for Moonbase and Underwater Menace. Our final DW DVDs!…
Ace colourist Jonathan Wood grading extras for Moonbase and Underwater Menace. Our final DW DVDs! #sadday pic.twitter.com/P3lEsAyJ3s

— Restoration Team (@RTnewsfeed) September 5, 2013
---
Forthcoming Classic Doctor Who DVD's
All available to order from www.bbcshop.com
Forthcoming Classic Doctor Who DVD's including The Tenth Planet, Terror of the Zygons, Scream of the Shalka, The Ice Warriors and more…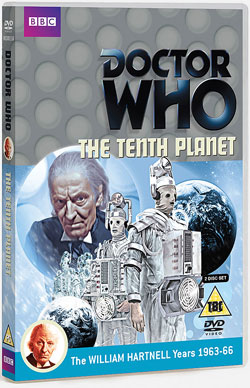 Doctor Who: The Tenth Planet
The TARDIS arrives in December 1986 at a South Pole Space Tracking station where the personnel, under the command of General Cutler, are engaged in trying to talk down a manned space capsule that has got into difficulty.
The base is invaded by a force of alien Cybermen. The Cybermen's world, Mondas, is draining energy from Earth – once its 'twin planet' – and the situation will soon become critical
---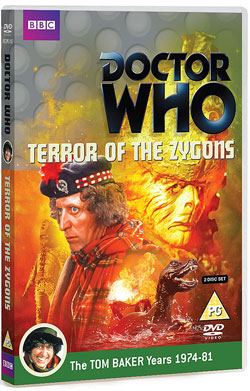 Doctor Who Terror of the Zygons
Another adventure for everyone's favourite time-traveller.
Answering the Brigadier's space/time telegraph, the Doctor (Tom Baker), Sarah and Harry arrive in the village of Tulloch, near Loch Ness. A series of attacks have taken place on local oil rigs, and many are blaming the legendary monster.
The Doctor discovers the creature to be the Skarasen – cyborg pet of invading aliens the Zygons. Their own planet having been destroyed and their spaceship crippled, these deadly shape-shifters are now intent upon taking control of the planet Earth.
---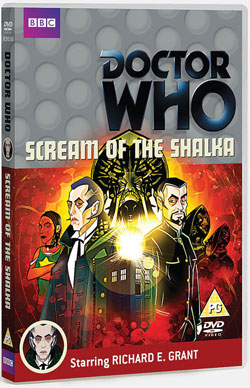 Doctor Who: Scream of the Shalka
The first official, fully animated Doctor Who story! Starring Richard E. Grant.
The TARDIS lands in a small English village in 2003, where the population are living in fear from a malevolent alien force.
With the help of UNIT and his new friend Alison, the Doctor discovers that a race called Shalka are residing underground, preparing to strip away the Earth's ozone layer and embark on a full-scale invasion of the planet.
---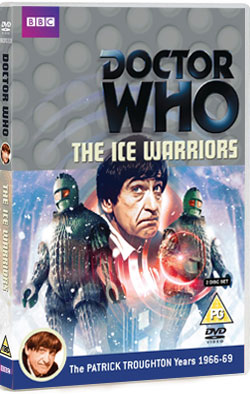 Doctor Who: The Ice Warriors
Doctor Who: The Ice Warriors – The classic Second Doctor adventure – complete at last with two animated episodes!
In the distant future, Earth faces a new Ice Age. While a dedicated team of scientists battle to hold the approaching glaciers at bay, a startling discovery is made deep within the ice… an alien warrior, frozen for millennia.
When the Doctor, Jamie and Victoria arrive they soon discover Earth is under threat from the Ice Warriors – fearsome Martians intent on conquering our planet for themselves…
---
Doctor Who – The Monster Collection
Take a trip through time and space to meet creatures and enemies that always came back for more…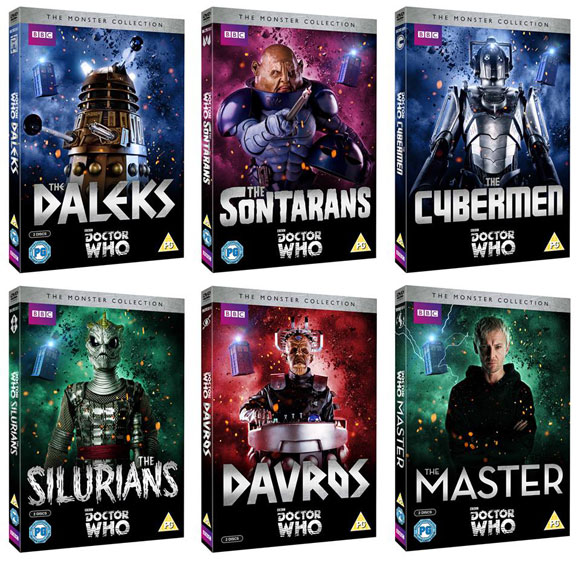 All available to order from www.bbcshop.com