Toy Fair 2020 News Round up 5.5″ figures and Construction Kits
Its that time of year again and our annual visit to the toy fair proved worthwhile.
On display at the Character stand were:
13th Doctor TARDIS
Judoon with Gun
Reconnaissance Dalek (with Dalek mutant accessory)
Graham O'brien
The Thirteenth Doctor (with bag and sonic screwdriver accessories) purple top
These items are now available to order from www.forbiddenplanet.com
They will also available to order at a later date from www.character-online.com
These are due in late February, Figures have an RRP of £12.99 and the (lights and sound) Tardis £24.99
Also on display were Yaz and Ryan who will be included in an upcoming 13th Doctor B&M set!
The 13th Doctor Sonic Screwdriver was also on display and it should be noted everything is now in the "Classic Blue" style guide, as per the B&M sets.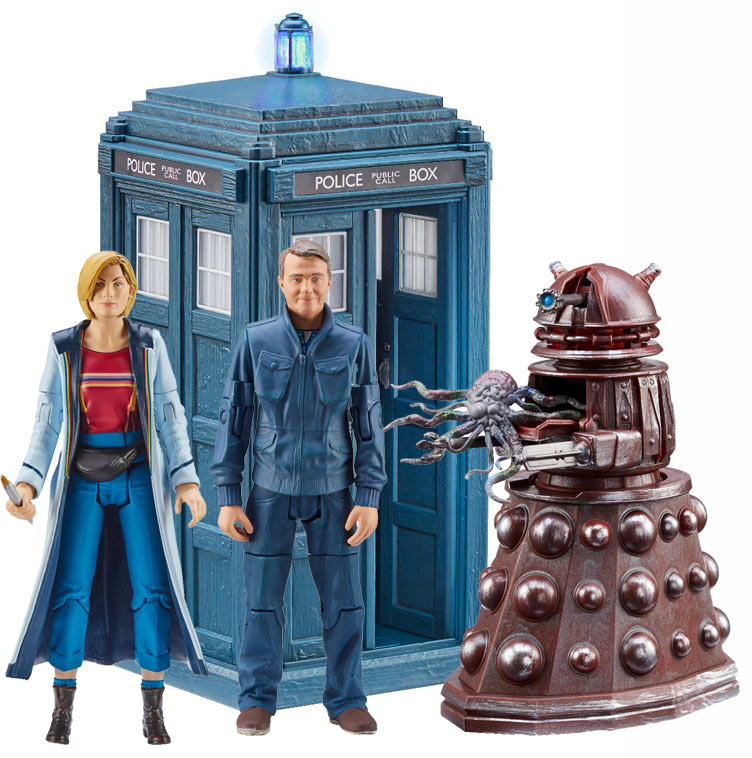 ---
One of the good things about the toy fair is that you come across things that you knew nothing about and this year it was 3 metal construction kits due towards the end of the year.
These kits are big and include The Tardis, K9 and a Dalek. They may look a little basic to some but we are back to the good old days of, well you know, those construction sets we all loved. These are great.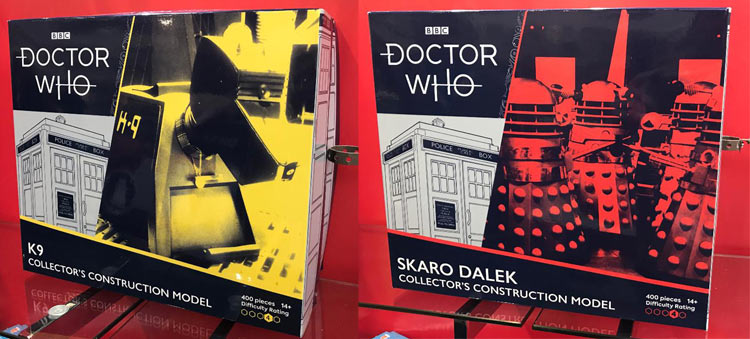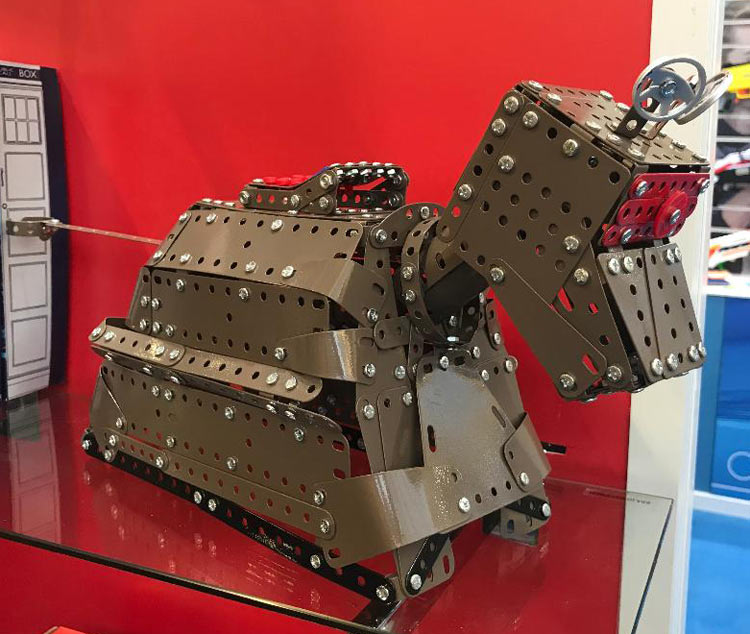 ---
On a side note we spent a good, and very rewarding few hours with Eaglemoss outside of the event.