Character Building Doctor Who Micro figures New Series Brix
Collect, build and now display your Doctor Who micro-figure collection with Character Building Micro-figure Display Brix.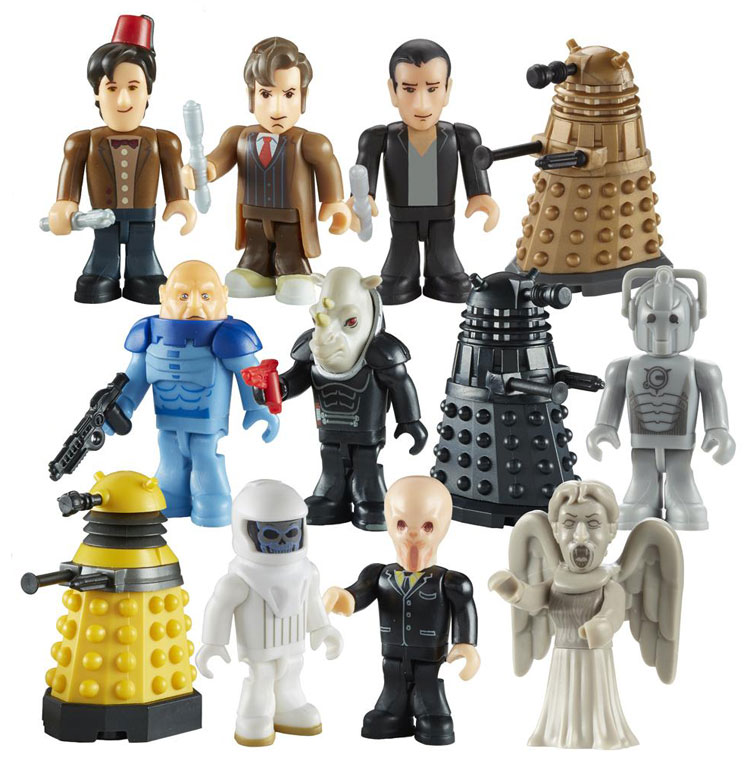 There are 12 highly detailed and fully articulated Doctor Who micro-figures to collect featuring key characters from the hit TV show.
Each constructable Doctor Who micro-figure is sealed within a large building brick so you never know which character you are going to get!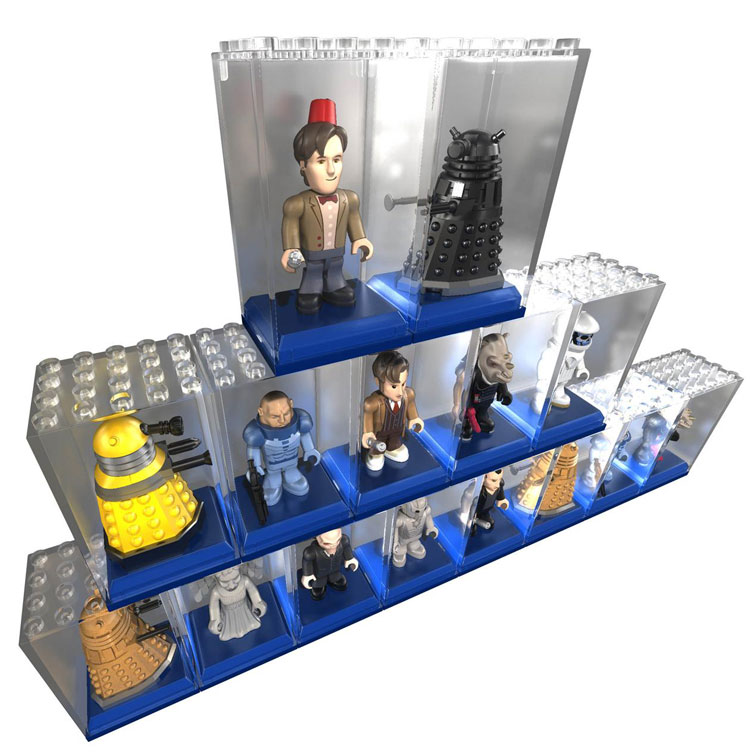 Simply construct your micro-figure and place it inside the transparent Display Brix for all your friends to see.
Build amazing towers and huge displays of micro-figures by stacking the Display Brix on top of each other.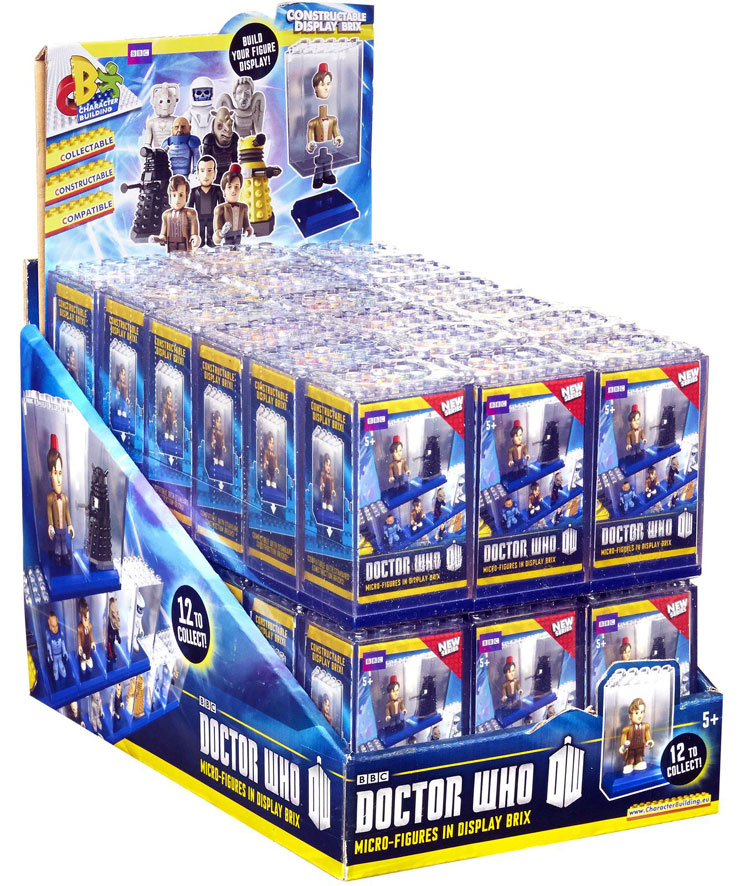 You can even combine Display Brix with any building brick or playset so you can have hours of building fun! Collect'em, Build'em, Display'em! 12 constructable micro-figures to collect. One supplied.