Big Finish The Paternoster Gang Heritage 1
Available to order from www.bigfinish.com
Victorian London will never be the same again… Neve McIntosh, Catrin Stewart and Dan Starkey return as Madame Vastra, Jenny and Strax the Sontaran for their own audio adventures in The Paternoster Gang – Heritage.
1.1 The Cars That Ate London by Jonathan Morris
1.2 A Photograph to Remember by Roy Gill
1.3 The Ghosts of Greenwich by Paul Morris
More story details to follow
Written By: Jonathan Morris, Roy Gill, Paul Morris
Directed By: Ken Bentley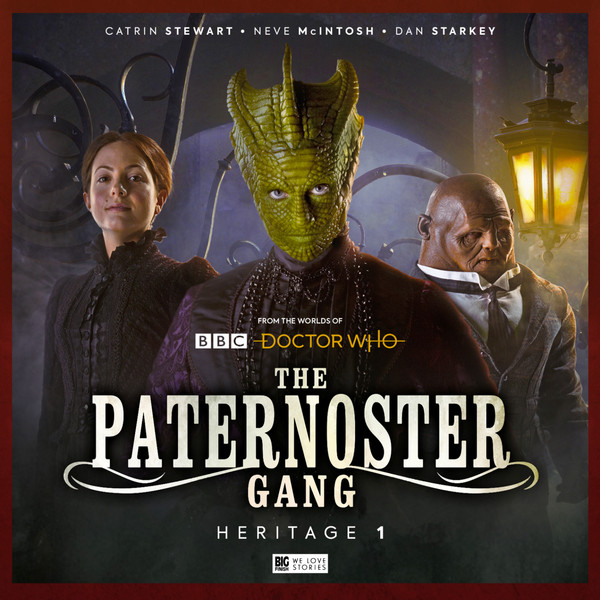 Cast
Neve McIntosh (Madam Vastra), Catrin Stewart (Jenny Flint), Dan Starkey (Strax).
More cast details to follow.
Producer David Richardson
Script Editor Matt Fitton
Executive Producers Jason Haigh-Ellery and Nicholas Briggs