Doctor Who 5.5″ 8th Doctor Action Figure
"I love humans. Always seeing patterns in things that aren't there."
The Eighth Doctor was an effortlessly charming, romantic figure. He was unguarded about his background and equally candid about what the future held for people he came into contact with.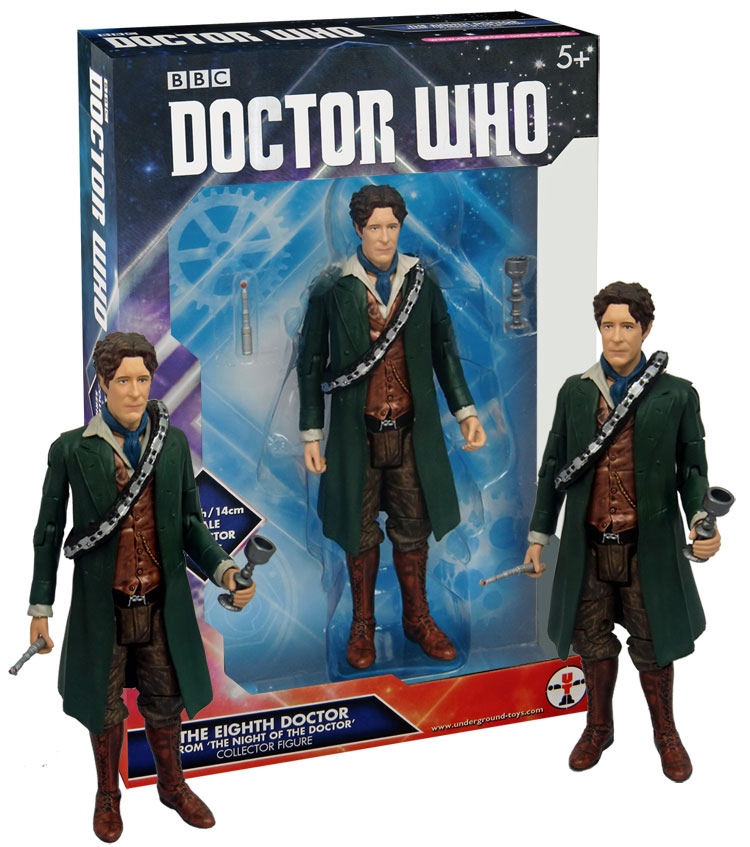 Includes..
Sonic Screwdriver Accessory
Karn Chalice Accessory (Cup O' Karn)
Cass's Bandolier Accessory (removable)
It seems ironic that so much about this open Doctor remains a closed book…His first adventure took place in San Francisco at the turn of the Millennium with Dr Grace Holloway and Chang Lee in an epic battle with the Master.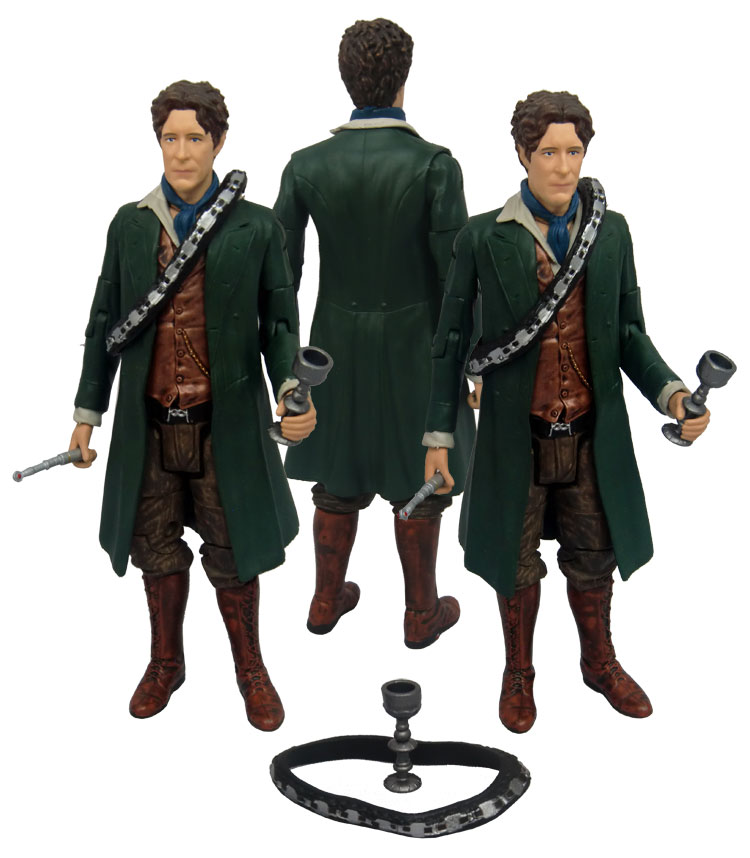 Much later, after many adventures with many companions, the 8th Doctors fate is finally sealed during the Time War, as he attempts to rescue a pilot, Cass, whose ship was crashing into the planet Karn.
When Cass realized that the Doctor was a Time Lord and her enemy, she refused his help and allowed the ship crash.