The inspiration behind the Junk TARDIS
The inspiration behind the Junk TARDIS
On sale now, to the delight of Doctor Who fans, is a unique new playset with an equally unique beginning. The Junk TARDIS Console Playset, is not only the inspiration of a young fan and was featured in a recent Doctor Who episode but it's now a playset in available to buy and for all to enjoy!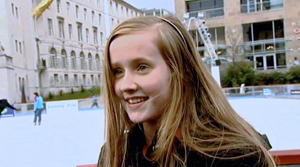 After a Blue Peter competition in 2010 in which viewers were challenged to design a TARDIS Console, Susannah Leah from Todmorden in Yorkshire, then aged 13, came up with the plan for a Junk TARDIS.
To set the scene, after deleting part of his TARDIS to traverse a rift that leads outside of the universe, the Doctor lands in a TARDIS Scrapyard. Here he takes pieces from scrapped time machines and adding other bits of "junk" he creates a Junk Console to enable his TARDIS to travel through time again. So great was her design that Susannah went on to win the competition and had the incredible treat of seeing it put into practice and form part of a televised episode. "It was amazing," said Susannah; "I went to Cardiff and saw a life-size version of my design.
I witnessed some of the filming and I met Matt Smith … Incredible!"
The Junk TARDIS was so impressive that Character Options, the makers of the Doctor Who toy range, decided to take it as part of their new collection and now on sale in all major toy outlets!