Character Building The Girl Who Waited Mini Set
The Doctor takes Amy and Rory to visit Apalapucia, not realising that the planet has been struck by a plague deadly to Timelords.
When he and Rory are separated from Amy and stuck in separate timestreams, the Doctor must stay in the safety of the TARDIS – both he and Amy relying on Rory to save her.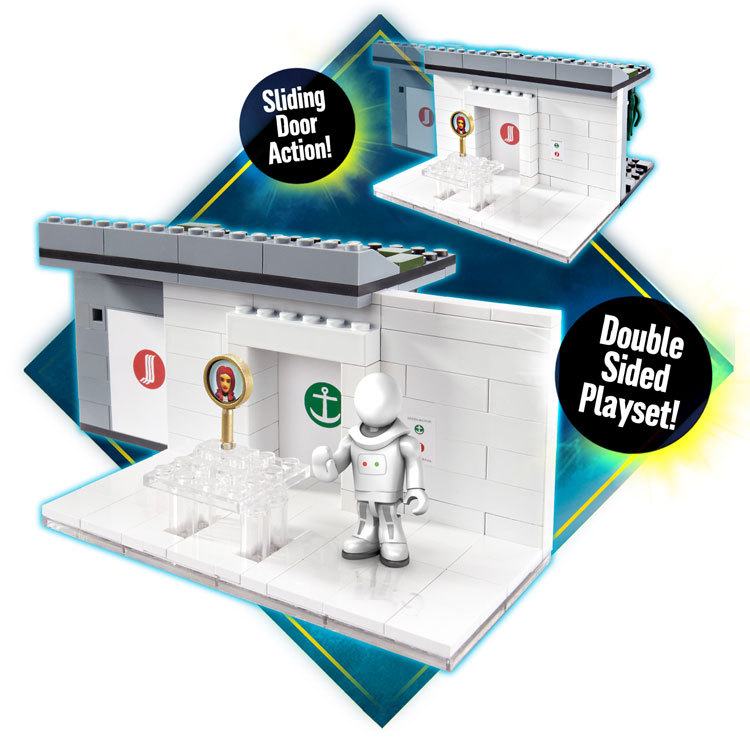 In a new timestream, Rory meets Old Amy, hardened by the time she's been waiting to be rescued.
When the Doctor finds a way to save Amy, at Old Amy's expense, she refuses to help – until she remembers her love for Rory and the connection they shared.
Highly detailed, double sided Character Building Doctor Who construction playset featuring sliding door and Handbot micro-figure. For ages 5 years and over.