The Muppets Pigs in Space Swine Trek Playset
Another playset which has nothing to do with Doctor Who but which could be used for figure displays, backdrops or figure episode creations. A little over sized and bright the Muppets Swinetrek playset features moving levers, swivelling side panels, retractable doors, removable consoles, swivelling chairs, and an interchangeable rear view-screen.
This item is not widely available but does crop up on ebay now and then.
The complete unit. The side doors slide open and will pull out even further…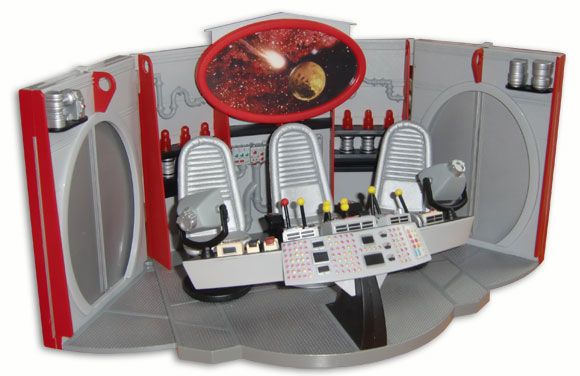 Separate control panels and gadgets make useful additions or could be used as stand alone consoles or accessories…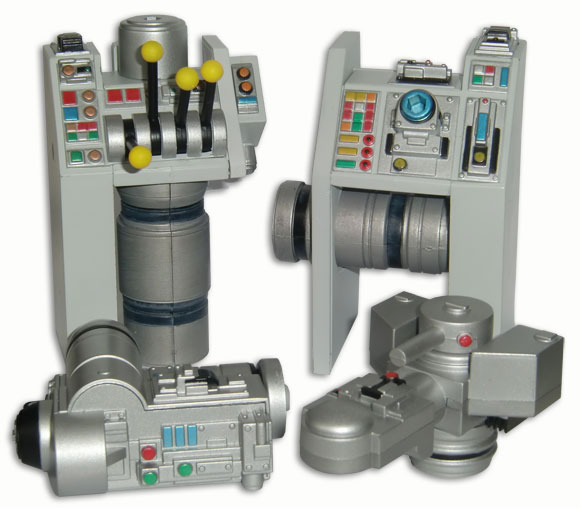 The large console and seats are all removable via screws under the unit making customization possible…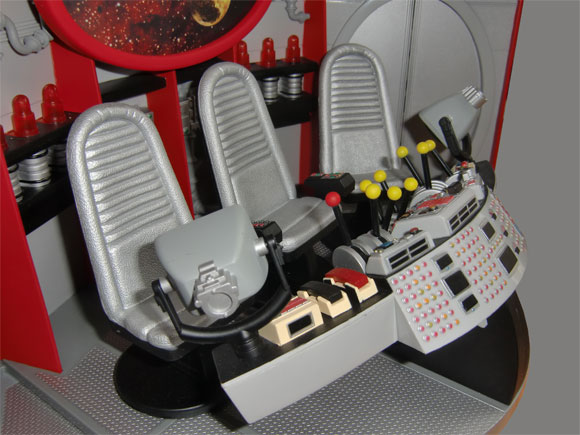 The set is particularly suited to Cybermen…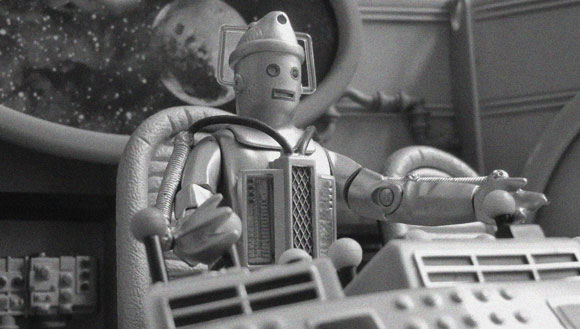 This picture uses one of the separate control panels and one of the side sliding doors as a backdrop…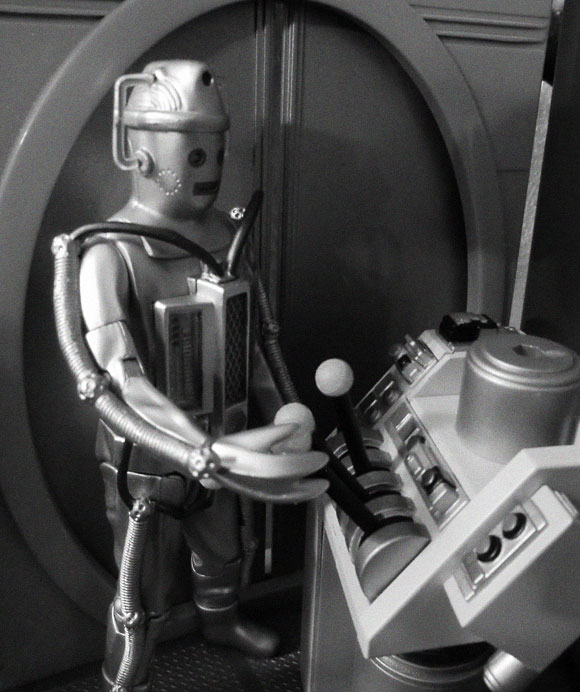 Come along Pond! well nothing like A Christmas Carol but you get the idea – The view screen is easily changeable. Several are supplied but feature Muppets not sea devils…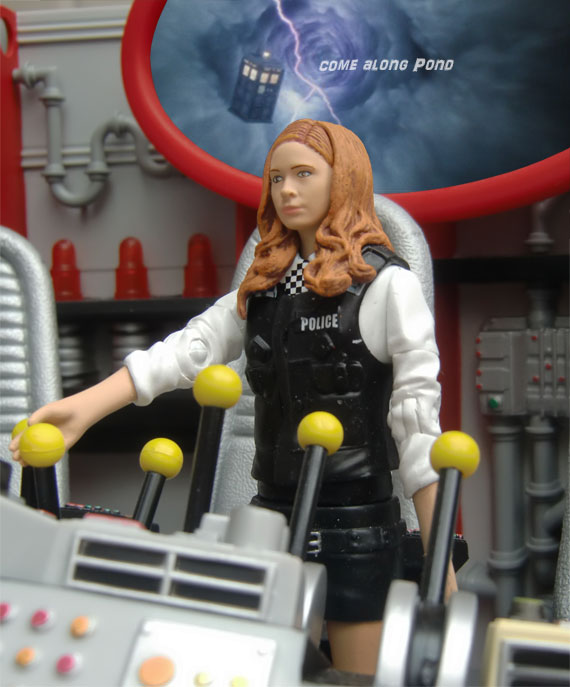 With the seats removed there is much more room to display figures and make scenes for figure stories…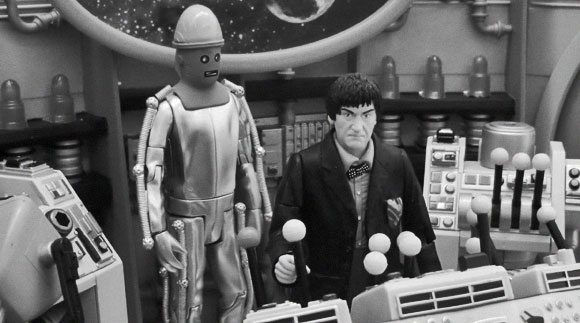 Filed under: Diaramas and playsets, Toys