River Song with Pandorica Chair – Pictures
2011 San Diego Comic Con Exclusive : River Song with Pandorica Chair
This item is now available to pre order from www.forbiddenplanet.com Price £22.99 Expected 22 August 2011.
Underground Toys is pleased to announce details of their 2011 San Diego Comic Con Exclusive Doctor Who item – River Song and Pandorica Chair from 'The Pandorica Opens'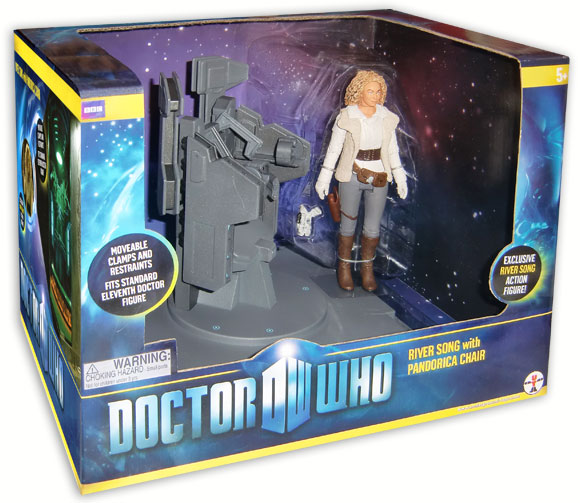 THE PANDORICA
Legend has it that the Pandorica is a prison, a cage to contain the most feared warrior in the universe. But it is all a lie – the Pandorica is a box created to contain just one person – the Doctor. When his TARDIS exploded, all parts of time and space were wiped out, never having existed.
The massed armies of all the Doctor's foes – Daleks, Cybermen, Sontarans and others banded together and created the legends of the Pandorica, and then locked him inside it. But the Pandorica energy was a restorative, it could bring things back to life, and the Doctor piloted the Pandorica into the heart of his exploding TARDIS and set off Big Bang 2, rebooting the entire universe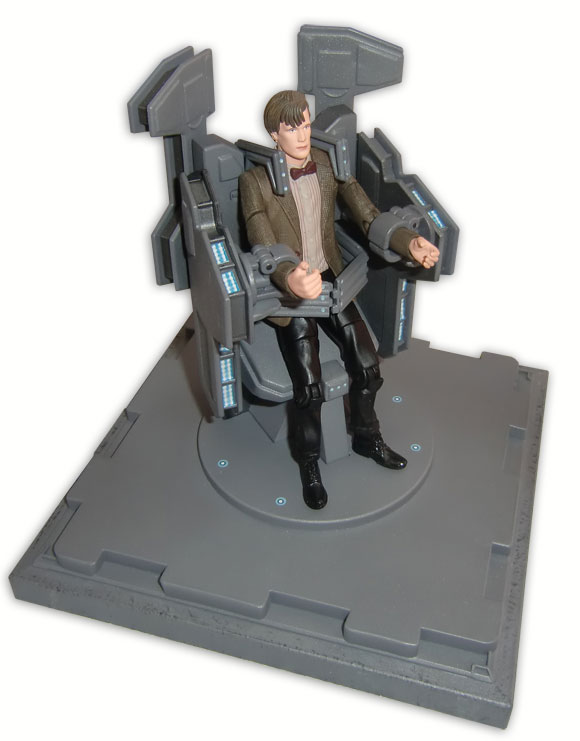 RIVER SONG
Of all the people who have travelled or will travel with the Doctor, River Song is the most enigmatic of them all.
She always seems to be one step ahead of the Doctor, even when he is in her past. Nobody has been able to figure out how River knows the Doctor so well, although there have been plenty of guesses!
Although River is a force to be reckoned with, she sometimes needs the Doctor's help – whether it's against the Vashta Nerada or the Weeping Angels, or any of the other foes they have faced, or even will face in future. Confused? It will all become clear… one day…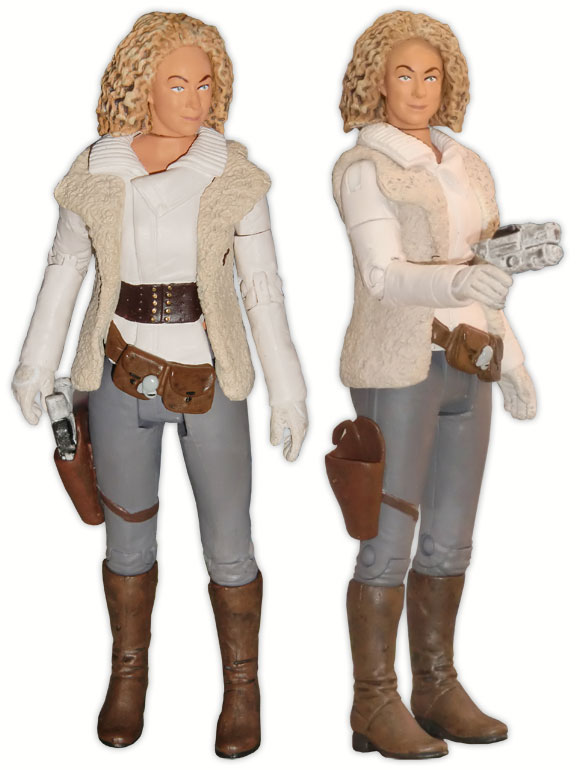 The official Image…