4th Doctor Official Replica Scarf – Back In Stock
Fourth Doctor Official Replica Scarf – Pictures
This extremely popular item is now Back In Stock at Lovarzi
Keep a look out for some very exciting new Doctor Who products from Lovarzi soon
When we heard that an official replica of the 4th Doctors scarf was being made we couldn't wait to try it out. We can safely say that Lovarzi have done a fine job of recreating the iconic Scarf that Tom Baker wore from Season 12.
The scarf comes nicely packaged in a zip up bag so when not in use it can be kept clean and stored easily.
The scarf is a must have for any Doctor Who fan! It would also make a perfect gift for Christmas. You can order the scarf directly from Lovarzi for £49.99 with free UK delivery.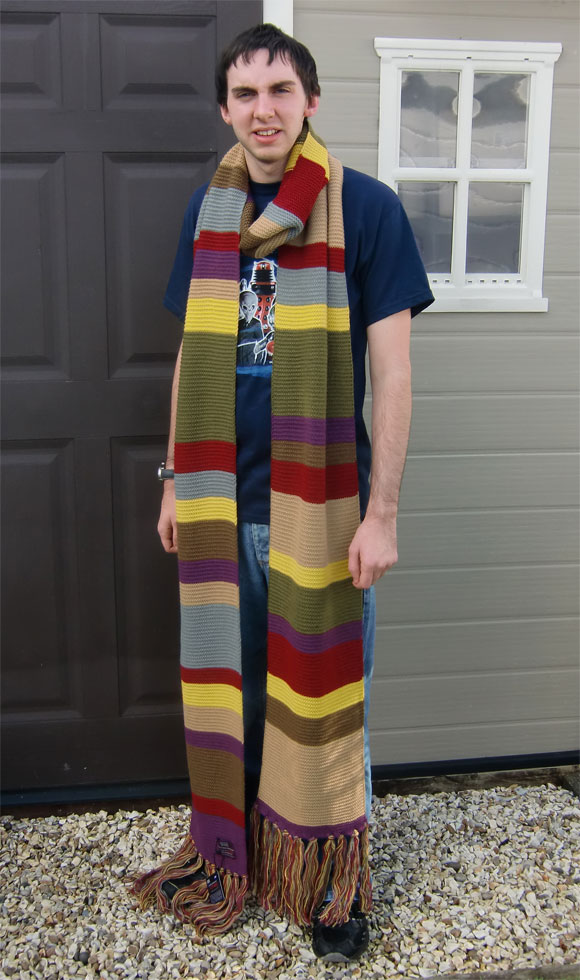 Official Replica of Tom Baker Famous Scarf made to the same pattern and colours of the original scarf seen in Season 12.
Knitted with the same striped pattern as seen on screen
Size: 13 feet long (including tassels) and 10 inches wide
Made from Premium Quality Acrylic
Perfect as a gift to a Doctor Who Fan – A gift that will always be remembered
Below are some official photos and photos from the BBC Christmas show.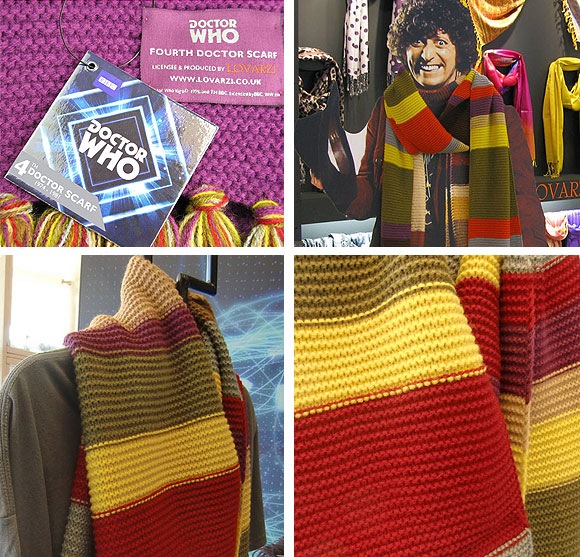 The official Tom Baker scarf replica can be ordered directly from www.lovarzi.co.uk
With thanks to Lovarzi