Fourth Doctor Official Replica Scarf – Updated
At Last! 4th Doctor Official Replica Scarf
You can now order this item direct from www.lovarzi.co.uk.
The 4th Doctor Official Replica Scarf is priced at £49.99 and will be released on October 1st.
Official Replica of Tom Baker Famous Scarf made to the same pattern and colours of the original scarf seen in Season 12.
*Knitted with the same striped pattern as seen on screen
*Size: 13 feet long (including tassels) and 10 inches wide
*Made from Premium Quality Acrylic
*Perfect as a gift to a Doctor Who Fan – A gift that will always be remembered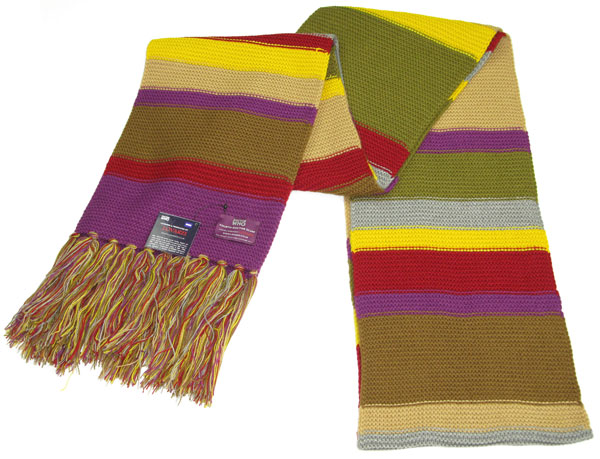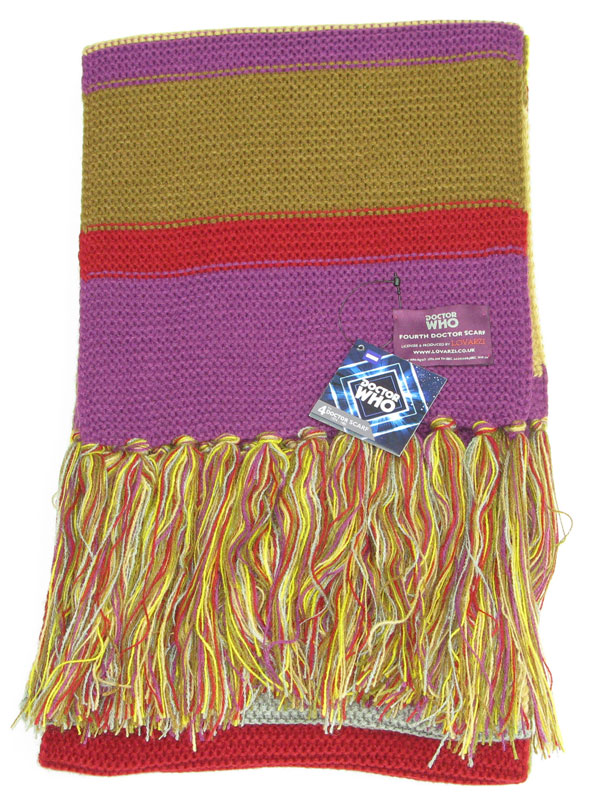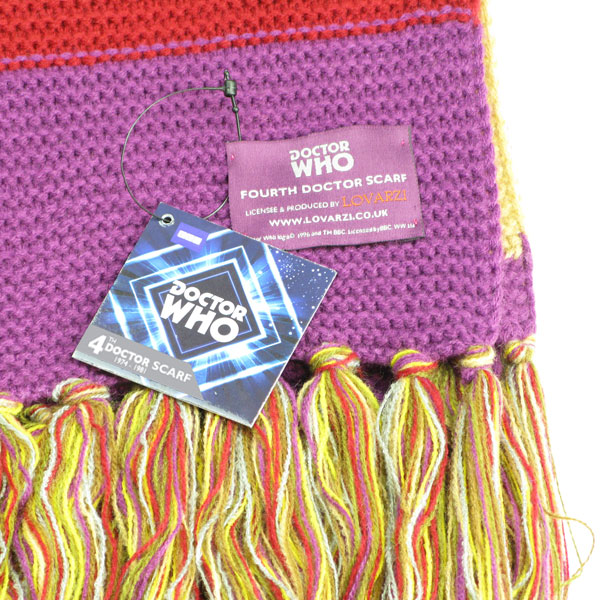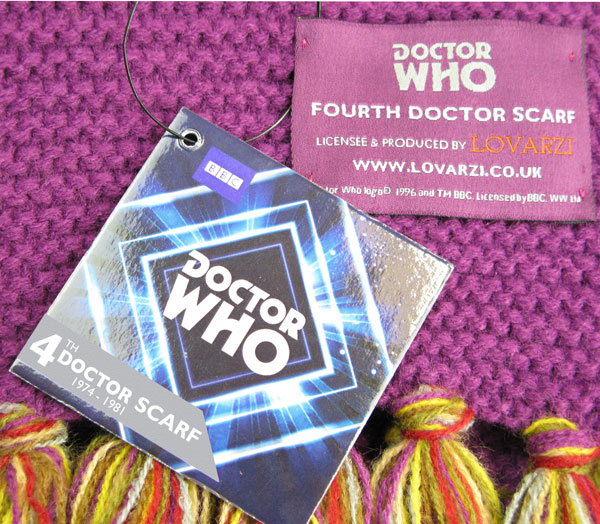 Scarf below is production sample, On actual scarf some of colours may vary.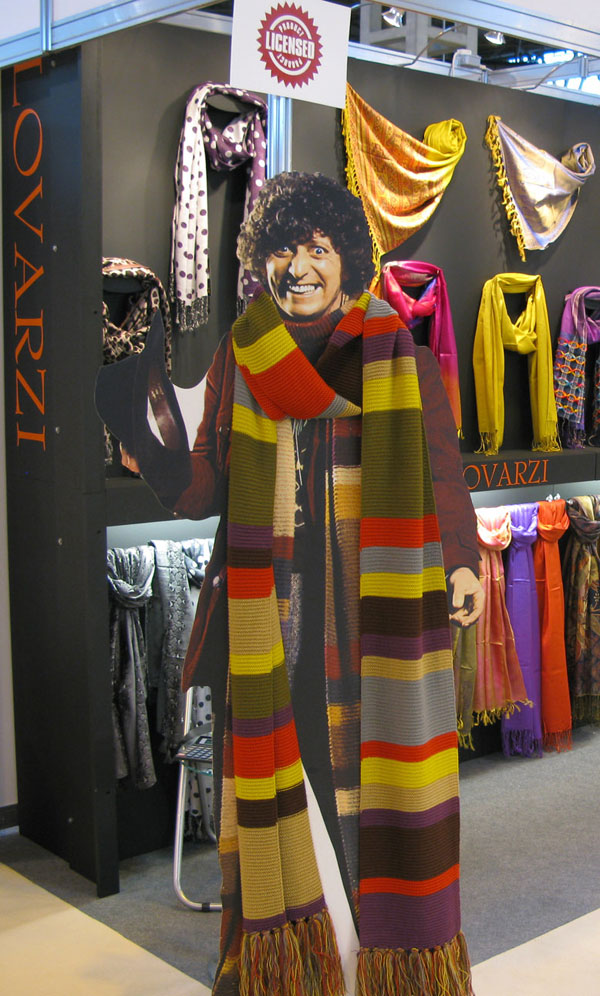 Images and information courtesy of www.lovarzi.co.uk