Feature – Ultarama Action Figure Display Systems
Ultarama Action Figure Display Systems
Please note these units are not currently available in the UK
They are available however in the USA from www.whona.com who also ship to the UK.
Ultarama is the world's first modular, stackable, expandable system and is is compatible for displaying most types of action figures. The Ultarama display system can be stacked up several layers high.
The standard unit – this one is supplied with "Star Wars" backgrounds. The holes are for pegs which are supplied to hold figures in place, many ranges have pre drilled holes in the feet.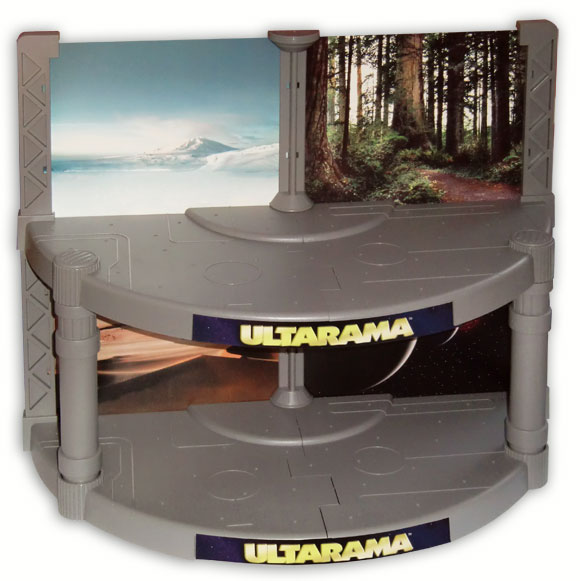 The backgrounds are easily changed to suit your figure range as are the "Ultarama" banners on the front of the units. Tardis walls are particularly effective…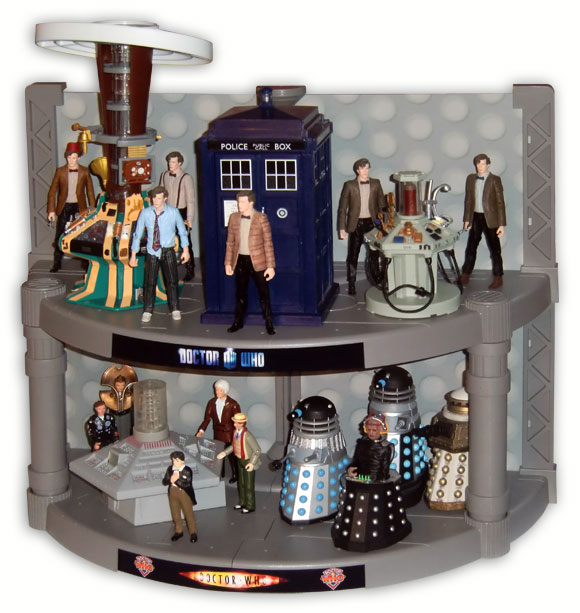 Here the backgrounds have been changed again to those supplies with the Sontaran sets…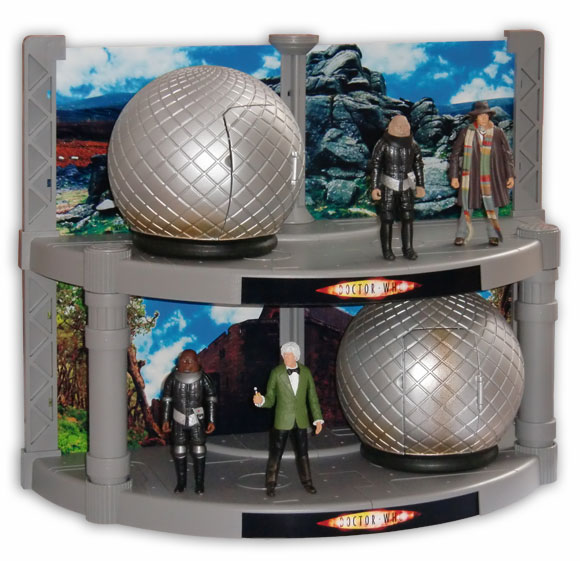 Back to the Tardis walls. The units are quite sizeable and can accommodate numerous figures and accessories…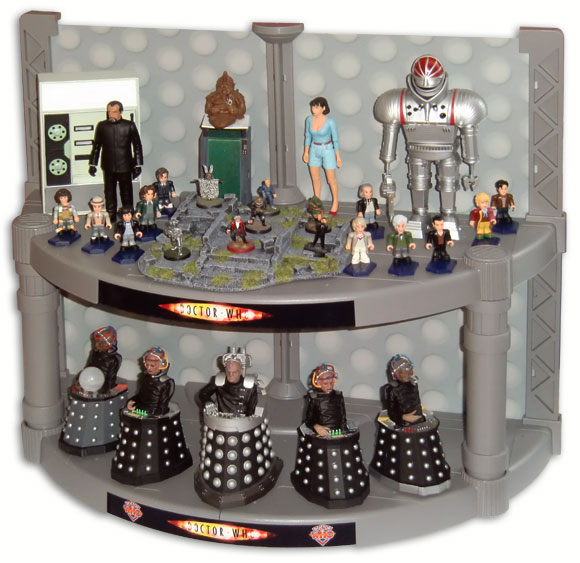 Two additional pillars are supplied so you can stack these as high as you like making a very impressive display…