Cyberman Bust and Illustrated Book Pictures
Doctor Who: Cyberman Bust and Illustrated Book
Officially licensed by the BBC, this kit includes a bust of one of the Doctor arch enemies–the Cybermen, plus a 32-page book on Doctor Who's history with the Cybermen, featuring full-color photos throughout.
Available to order from www.forbiddenplanet.co.uk or www.amazon.co.uk
USA customers can order this item from www.amazon.com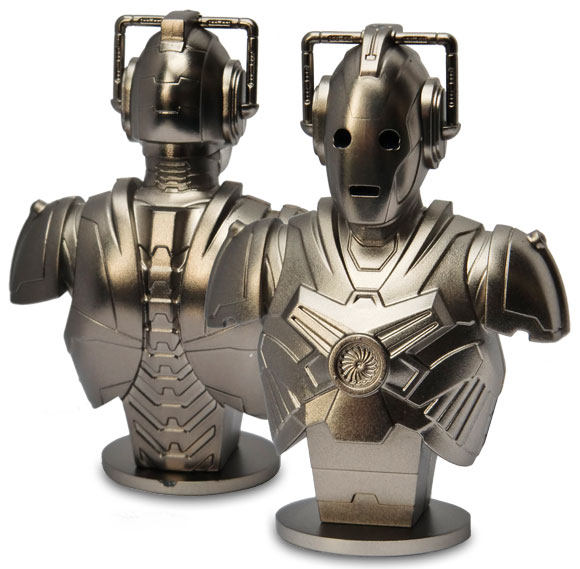 The Book – Doctor Who: Cyberman
Despite their appearance, the Cybermen are not robots. They were once humans, but have used cybernetic parts to replace limbs and organs, augmenting their organic brains with implants and computer programming.
They are silver giants, encased in mechanical survival suits with their trademark "ear handles" the only aspect of cyber design that has not changed over the years.
The other aspect that remains constant is their lack of emotion and their reliance on logic.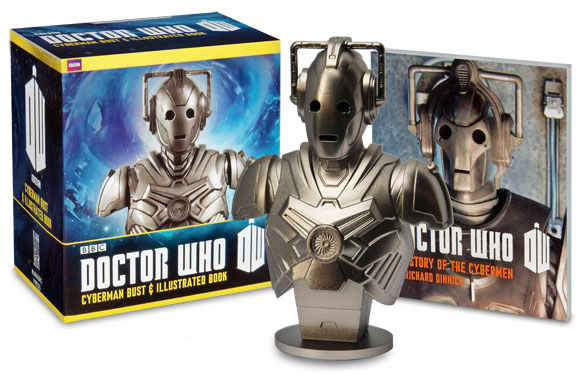 So near yet so far– many customisers had hoped this would be a good base for a 5″ Cyberman but sadly its just a little to large, although some may consider it better than nothing!
Image for size comparison only, Bust wont fit over any existing figure as it stands.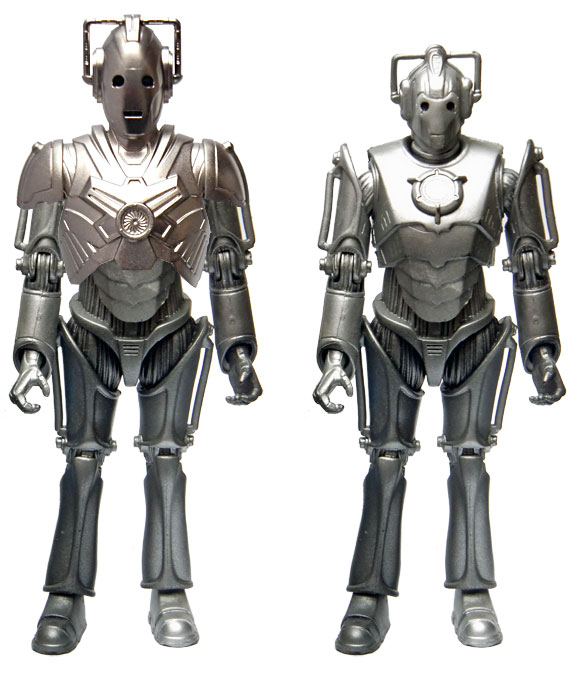 ---
Also available in this range – Dalek Collectible Figurine and Illustrated Book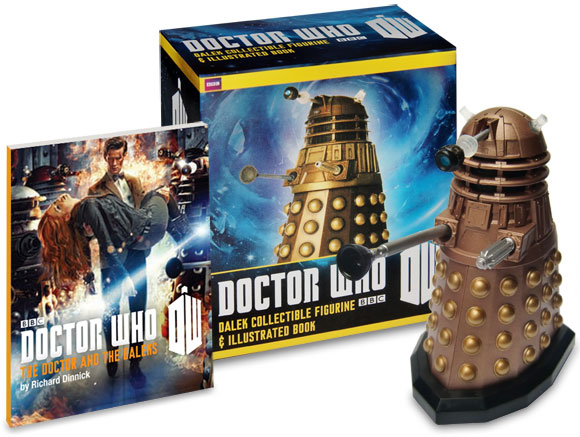 The Tardis with light-up feature…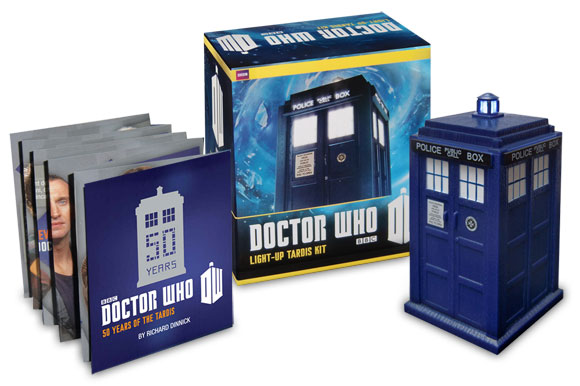 Coming soon – Sonic screwdriver kit