Character Building Super Rare Series 2
Details of new Super Rare Doctor Who Micro-figures revealed – Series 2 released and a new hunt is on!
Character Options, manufacturers of the Character Building Doctor Who construction toy range has confirmed that new Super Rare micro-figures ARE amongst the recently released Series 2 collection.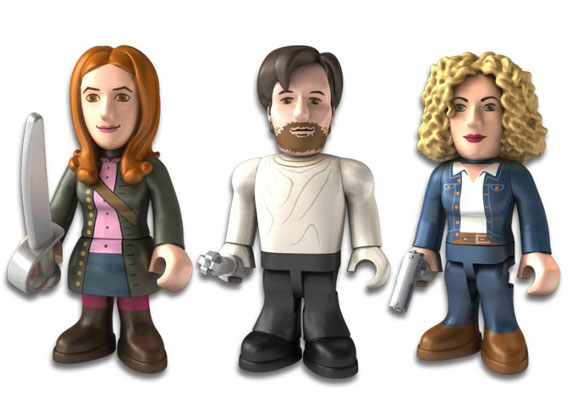 The Character Building Doctor Who construction micro-figures launched at Easter. There was an overwhelming demand for the Series 1 collection which was incredibly popular with fans; they embarked on an avid hunt when the five original Super Rare figures were slipped into the series.
With Series 1 sold through, Series 2 has been released and fans have been eager to find out if this new collection would also include some elusive specials. Well the rumours are confirmed and Character Options can now reveal the details.
What to look out for…
Out of millions of figures available, there are just 500 of the Hologram Silent, and River Song, whilst 250 each have been made of Rory Williams as the Last Centurion and Amy Pond in a Pirate Costume. Most elusive of all however will be the Eleventh Doctor unshaven and in a straightjacket with just 100 pieces to be found!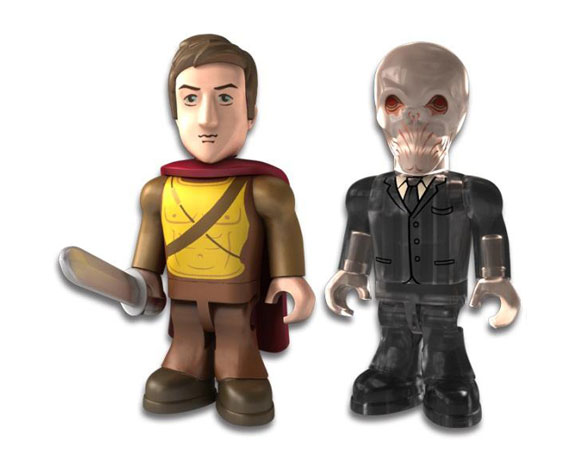 Each of these special figures is accompanied by an exclusive Doctor Who Gold display base and a Golden Ticket of Authenticity, another aspect that makes them highly collectable. Some Super Rare figures from Series 1 are already passing hands on eBay at over 60 times their face value!
Mark Hunt, Character Options, Brand Manager commented: "The Series 1 Super Rare micro-figures were such a hit that we just had to repeat the exercise for the new collection. There is a huge demand for these figures which are findable… but it is a challenge!"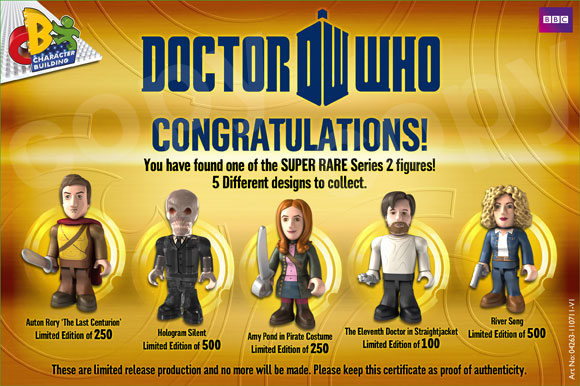 Character Building Micro-Figures cost just £1.99 for the full details of the complete lineup of Series 2 check out www.character-online.com