Big Finish The War Master 1 Only the Good
Available to order from www.bigfinish.com
1. Beneath the Viscoid by Nicholas Briggs
On the ocean planet Gardezza, deep beneath the Viscoid, a mysterious capsule is recovered from the Time War, and an equally mysterious stranger found within. The Doctor's reputation precedes him, even here… but can he be trusted?
2. The Good Master by Janine H. Jones
The Time War rages around Arcking – a planet serving as a sanctuary for the sick and injured. But Arcking is protected by a mysterious, powerful force: a force the Master will stop at nothing to harness… even if time itself is against him.
3. The Sky Man by James Goss
When his new companion decides to save a planet, the Master indulges this most futile of requests. Materialising on a primitive, agrarian world, both the strangers quickly find their place in it… until fallout from the War invades their happy paradise.
4. The Heavenly Paradigm by Guy Adams
With his plans approaching fruition, the Master travels to Stamford Bridge in the 1970s: a location he believes might hold the key to his success. But what terrible secret lurks under the stairs of No. 24 Marigold Lane? And what sacrifices will the Master make in the name of ultimate victory?
Written By: Nicholas Briggs, Janine H Jones, James Goss, Guy Adams
Directed By: Scott Handcock
Cast
Sir Derek Jacobi (The War Master) and Nicholas Briggs (The Daleks).
More casting information to be confirmed.
Producer Scott Handcock
Script Editor Matt Fitton
Executive Producers Jason Haigh-Ellery and Nicholas Briggs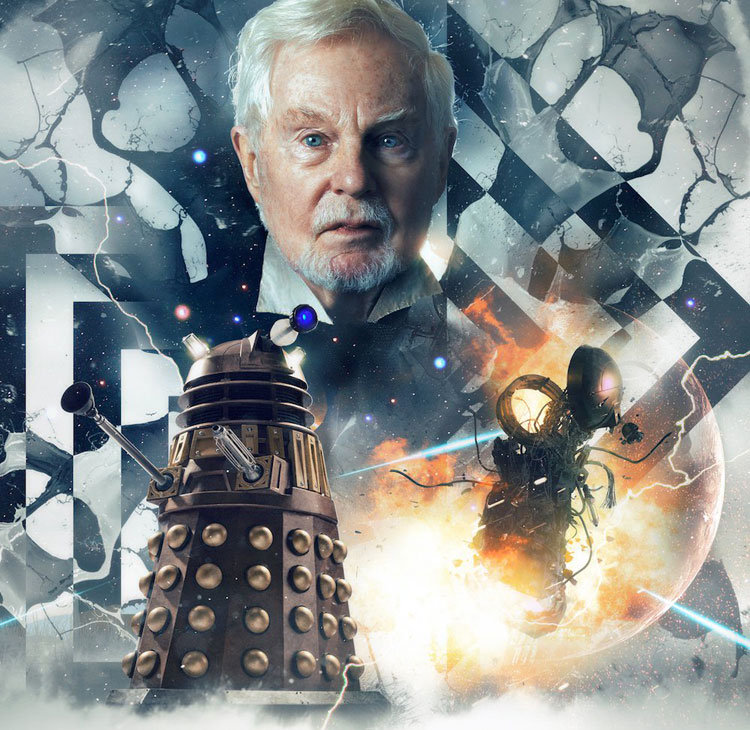 ---
'Peoples of the universe, please attend carefully – Sir Derek Jacobi is reprising his iconic role as the Master in new Doctor Who adventures from Big Finish Productions. Following his first unforgettable performance in the Doctor Who episode, Utopia, crafting an iconic role that thrilled viewers ten years ago, Sir Derek is once again taking on the mantle of the Master. His return will bring joy to fans, but disaster for the Doctor Who universe!
The ruthless renegade Time Lord returns in four brand new adventures made by arrangement with BBC Worldwide.
"His incarnation is very much the 'Hannibal Lecter' of Time Lords – intelligent, charming, but thoroughly ruthless – we had a lot of fun in studio bringing the War Master back to life," explains producer and director Scott Handcock. "It's been a gift of a project, and we can't wait for listeners to hear it!"
"I didn't expect to come back to it all these years later," says Sir Derek, "but I was thrilled to be remembered. The plots in all these episodes have been very good indeed, very interesting, very dramatic, and beautifully written. The whole process has been a delight!"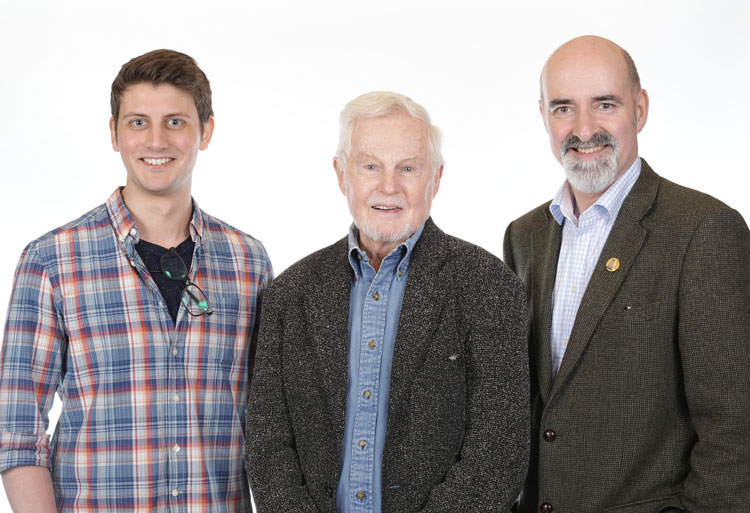 Doctor Who: The War Master Volume One follows the exploits of the Doctor's arch-enemy during the course of the devastating Time War, featuring stories from acclaimed Doctor Who writers James Goss, Guy Adams and Nicholas Briggs – as well as new writing talent from Janine H Jones.
Writer James Goss explains what makes this Master unique, "What was exciting about this was that normally the Master loses. He puts in the hours, he works through all these elaborate plans and yet it all goes wrong. It's not fair! What did Sir Derek do in the Time War? It's thrilling to have helped find out."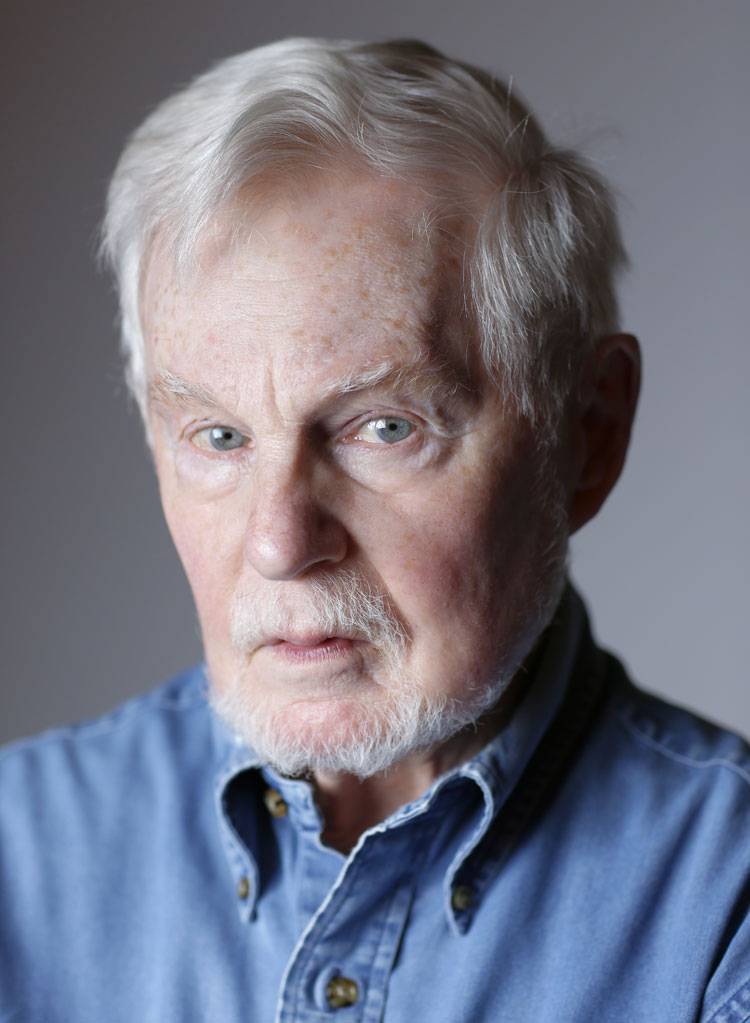 The cast includes Jacqueline King (Sylvia Noble – Doctor Who), Mark Elstob (Number 6 – The Prisoner), Deirdre Mullins (Naomi – Man Down), Rachel Atkins (Vicky Tucker – The Archers), Jonny Green (Torchwood), Hannah Barker (Harriet Sloane – Holby City), Jake Dudman, Emily Barber (Gwendolen Fairfax – The Importance of Being Earnest), Robert Daws (Dr. Choake – Poldark), Nerys Hughes (Brenda Williams – Torchwood), Jonathan Bailey (Olly Stevens – Broadchurch) and Nicholas Briggs as the Daleks.
The War Master Volume One is available for pre-order from www.bigfinish.com on CD (box set) £23 and download £20. It is also available for pre-order in a bundle with upcoming releases Gallifrey: Time War and Tales of New Earth on CDs £63 and download £54.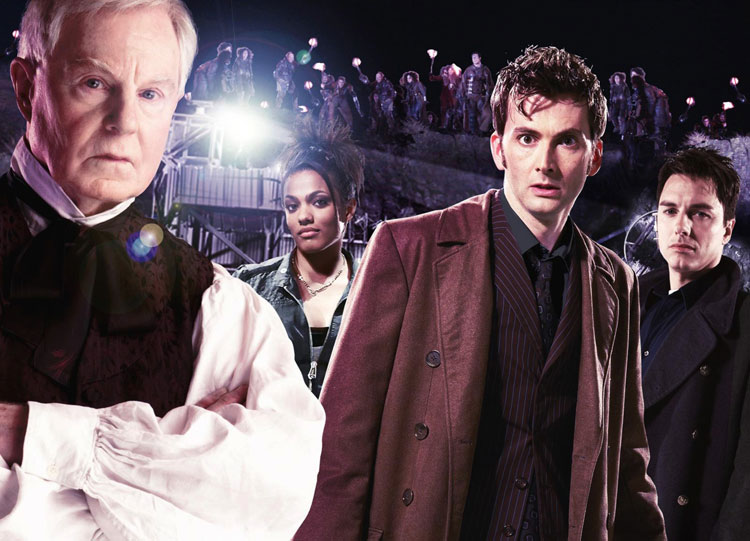 GUY ADAMS, WRITER: "Once I got over the idea that giving my words to Sir Derek was rather like filling the Holy Grail with Special Brew, I allowed myself a brief cry of joy! Writing for villains is always a pleasure because a writer is roughly ninety percent more 'stares at cat and awaits inspiration' than 'boils planet alive for fun'."
NICHOLAS BRIGGS, ACTOR, SCRIPT EDITOR, WRITER: "I was lucky enough to have directed Sir Derek fourteen years ago in Deadline (one of our Doctor Who Unbound releases), so I was delighted to be able to work with him once again. The thrill for me has been just how fascinating and exhilarating it is to write a series when the leading character is a bad guy. Writing my own script and working on the others with Scott has been such a rewarding challenge. I'm really keen to do it again, and further explore exactly what the Master did get up to in the Time War."
JAMES GOSS, WRITER: "What was exciting about this was that normally the Master loses. He puts in the hours, he works through all these elaborate plans and yet it all goes wrong. It's not fair! It's brilliant that Big Finish have finally awarded him for all that hard work. And, even better, it's the most intriguing, exciting barely-glimpsed actor to have ever played the Master. What did Sir Derek do in the Time War? It's thrilling to have helped find out."
PRICING: Pre-order: £23 CD box set / £20 download from www.bigfinish.com Bundles – Pre-order: £63 CDs / £54 download from www.bigfinish.com